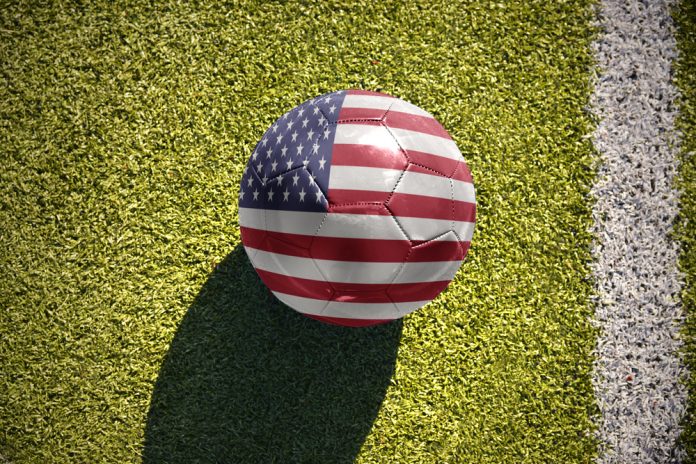 Voyager Digital has been named the first-ever cryptocurrency brokerage partner of the National Women's Soccer League (NWSL).
The collaboration looks to further expand upon the league's global marketing reach, and provide players with direct financial support, crypto education and rewards.
Steve Ehrlich, CEO and Co-founder of Voyager, commented: "We are extremely proud to partner with the NWSL, specifically to help the league grow and provide its players with crypto education and direct financial support, paid in crypto.
"We believe strongly in the future of these players and this league, and we can't wait to get started."
The US-based company looks to invest in the league through funding individual crypto accounts for each rostered player in the NWSL, stating that each player will be eligible to receive an 'equal portion' of the fund, deposited in an account accessible through its app.
Furthermore, Voyager also promises to teach the female professionals about crypto to help long-term financial growth opportunities for, potentially, after their careers.
"I'm thrilled to welcome Voyager to the NWSL's growing list of partners, each of whom offers our clubs and players crucial support as we continue to build a league where the world's best players compete," added Marla Messing, NWSL interim CEO.
"Voyager's investment in the league is especially innovative because we've collectively designed the partnership to include direct financial resources for every one of our players, as well as education on the revolutionary changes underway in digital assets."
Additionally, the franchise will also initiate an NWSL Voyager Player Ambassador roster including one player from each team in the league involving educational appearances, creating content, and working with their teammates to manage Voyager accounts.
Earlier this year, the group entered an agreement which saw the launch of a Voyager Mastercard that boosts efficiency for clients to pay for fleet-related expenses at existing Voyager merchant locations and any merchant who accepts Mastercard.
This also provided Mastercard services including MasterRental Insurance, Purchase Assurance, Extended Warranty and travel assistance through MasterAssist Services, giving managers and drivers added benefits and peace of mind that they're covered on the road and beyond.