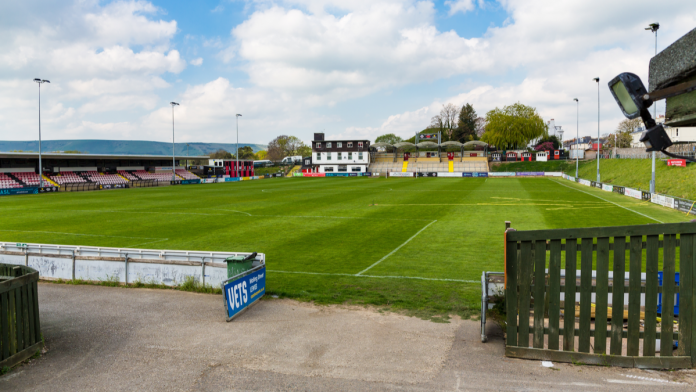 Financial app Curve has announced a new partnership with East Sussex football team Lewes F.C in a bid to share their similar "goals of empowerment". 
Curve will look to keep promoting its app as it allows visible representation at the football club to help customers combine their debit, credit and loyalty cards all into one.
When not competing on the field in the Isthmian League Premier Division, Lewes F.C helps lead in progressive actions and messages off the field. 'The Rooks' are the first football club to pay both their mens and womens team equally, whilst also being 100% owned by fans of the club. 
These off the pitch actions help the club work alongside financial firms such as Curve in being able to spread their message with more exposure.
"We're delighted to welcome Curve as our new partners. Curve puts their customers at the heart of their decision-making in the way we like to put people at the heart of ours. It's refreshing to see such an innovative brand really understand us and want to collaborate. I'm looking forward to an exciting and rewarding partnership," stated Maggie Murphy, CEO of Lewes F.C. 
Curve and Lewes F.C are set to collaborate on a new video content series featuring players and staff of the club, highlighting the important role they play for the team.
Curve also intends to create content for Lewes F.C's women's final game of the season. The financial app aims to encapsulate the matchday experience at Lewes. Exclusive offers and rewards will be available for new users when they sign up to Curve via a link from Lewes for a limited time only.
Henry Nicholls, Brand Strategy Lead, Curve, spoke on the new partnership: "Curve is thrilled to be partnering with such an innovative, game-changing football club. 
With our shared values of empowerment for people and the local community, it felt like a match made in heaven. We have the same goal of fairness as we work towards making finance fairer for everyone, so partnering with Lewes feels like a good way to bring fairness to an industry that's historically been anything but."