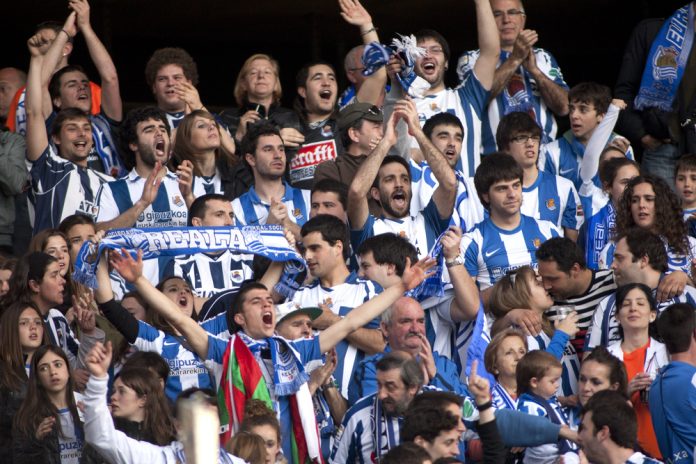 When La Liga football returns, Real Sociedad will trial near-field communication technologies in a bid to maximise partnerships and elevate payment efficiency, according to a report by SportsProMedia. 

The innovative technology means fans of the club will be able to use discounts, as well as purchasing items from club kiosks via the scanning of a 'smart tag' on the club shirt, which connects with the mobile app.

It comes as the club and football clubs across Europe will be seeking to maximise fan engagement when the sport resumes, in order to make up for the extended period of no football due to the COVID-19 crisis.

The new project marks the efforts clubs continue to make in order to change and evolve the way matchday transactions are undertaken, with a whole host of sports organisations opting to go cashless in stadiums on matchdays.

Sociedad's decision is a further step to this, as it puts data at the heart of its functionalisation, storing it on a database and in the long term utilising it to benefit potential collaborations.

La Liga clubs are expected to start training this week in preparation for a potential restart of the competition, however, it is unlikely to be some time before fans are allowed back into the stadium and Sociedad are able to use this new technology.

Expert Analysis: Football clubs and sports organisations continue to be innovators in accelerating innovation within payments at large-scale events, this by Sociedad very much takes it to a new level as it plays on the growing importance of data.