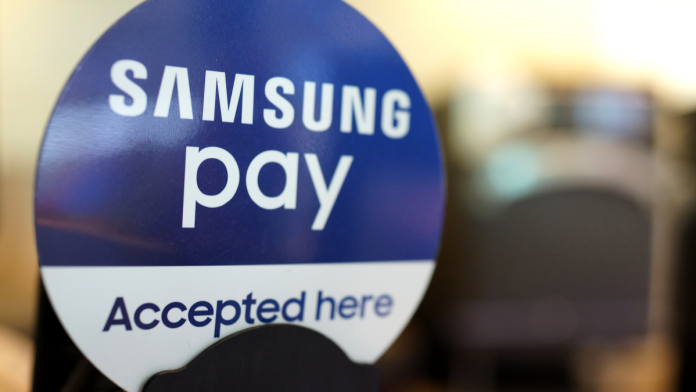 International payment provider Finaro and cloud-based payment solution Payrexx have combined to bring Samsung Pay for Swiss merchants.
The collaboration will see Finaro acting as an acquirer for Samsung Pay transactions made by Swiss merchants from the Payrexx partnership network.
Achiya Fried, CCO of Finaro, said: "Finaro's partnership with Payrexx sets the stage for Swiss merchants to broaden their appeal at home and globally through the acceptance of alternative payment methods such as Samsung Pay.
"At Finaro, our mission is to open up the unlimited possibilities available through digital payments, and enable everyone to take part in global commerce, untethered by geography or technology. Launching Samsung Pay in Switzerland is the perfect illustration of how Finaro is going above and beyond for merchants and their customers."
With Samsung Pay providing support for cross-border transactions, Finaro and Payrexx can now offer a solution to merchants who have previously found it difficult to reach an international audience.
Vice versa, Swiss consumers unable to make international purchases due to local mobile payment services not being accepted outside of Switzerland can now do so through Samsung Pay.
The solution turns Samsung devices into digital wallets that can store credit, debit, and loyalty cards, which customers can then use to make payments either at a contactless in-store POS terminal, on websites, or within supported apps.
Ivan Schmid, Founder and CEO at Payrexx, said: "The future of payment is mobile. In Switzerland, there is a huge variety of regional and international payment methods.
"With the introduction of Samsung Pay, we are consistently continuing our Swiss Collecting Payment strategy and enabling all organisations in Switzerland to accept Samsung Pay, PostFinance, WIRPay, Mastercard, Visa, GeckoCard and bob invoice with just one Payrexx account and one API interface.
"We value the partnership with Finaro very much, as we can count on a highly digitalized acquirer as a payment facilitator."
Also commenting on the collaboration, David Jofre Tejada, VP of Business Development and Sales at Finaro, said that the new development is part of an 'innovative' strategy that will "drive merchant growth in Switzerland".
He stated: "The partnership comes at an incredibly exciting time for Finaro and demonstrates our ongoing commitment to building strong customer and partner relationships, as well as continually investing in product innovation.
"We're excited to see how this partnership will develop and drive merchant growth in Switzerland in the coming years, and we are thrilled to be partnering with Payrexx and facilitating their growth plans in this arena as well."
Expert Analysis: The rate of payments being made through mobile devices is experiencing an exponential growth and is set to rise from $1.97tr in 2021 to around $11.83tr by 2028, according to a Fortune Business Insights study.

In Switzerland specifically, a Swiss National Bank report found that just over the course of three years, the share of citizens who have used mobile payments has grown from 11% in 2017 to 48% in 2020.