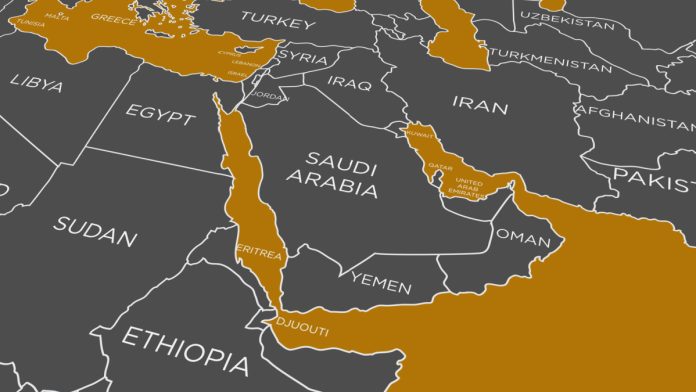 Ecommerce payments consultancy firm FYST has released the first part of a three-chapter report that explores the ecommerce opportunities for merchants in Africa and the Middle East.
TItled 'The Map of The World Payments', the paper uses proprietary FYST data to investigate recent ecommerce trends across 10 countries, highlighting the preferred payment methods for online purchases such as cards, bank transfers, digital wallets, and others.
Merchants can then use the report as a guideline on the market demand for each country as they look to provide local payment methods for increase in revenue and transaction conversion rates, FYST stated.
Some of the requirements for ecommerce to find solid ground and become accessible are "high levels of internet and mobile network penetration, widespread supply chain logistics, and transport infrastructure development", as well as the "ability to accept digital payments through a range of methods", according to the report.
In the MENA region, FYST has identified that 75% of total online transaction value in space between North West Africa and the Arabian peninsula will be taken up by mobile commerce by 2025.
Digital wallets are being used for around 20% of online payments, with credit cards, bank transfers and cash-on-delivery being the top three payment methods in the region respectively.
Some other interesting findings are that in Kuwait, ecommerce transactions are currently only made through cash-on-delivery, with the majority of companies choosing that option over online payments.
FYST also expects Nigeria's number of online shoppers to grow exponentially over the near future, from 76.7 million in 2021 to 122.5 million by 2025.
Ryta Zasiekina, CEO of FYST, commented: "Today, ecommerce businesses in the maturing and developing markets of the Middle East and Africa are at an inflection point – they know they need to have digital payment services in place.
"FYST's 'Map of World Payments' report with its exclusive ecommerce trend data, shows that with the vast improvements to mobile and internet infrastructure over the past decade, there are opportunities for in-country and cross-border ecommerce merchants to expand online sales with the right payment acceptance strategies tailored to local markets.
"These variances outlined in FYST's whitepaper show how important it is for merchants to add localised payment methods, local currencies, and tailor payment acceptance strategies carefully to each market.
"By doing so, merchants can capture and convert more transactions, and reduce cart abandonment rates. That's where FYST comes in, to guide merchants at every step of their journey into global ecommerce with the kind of personalised support they've never experienced before.
"FYST can provide an unmatched wealth of knowledge, friendly and practical advice and first-hand scaling experience to help businesses go beyond just offering payments, and reimagine money to make it flow seamlessly."