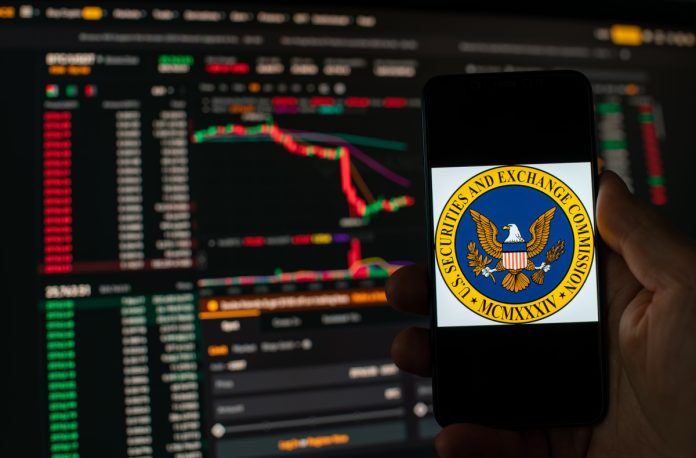 In the ongoing regulatory battle between Coinbase and the Securities and Exchange Commission (SEC), CEO Brian Armstrong revealed to the Financial Times that the regulator asked the exchange to halt all trading except for Bitcoin. 
Armstrong said that prior to the SEC charging Coinbase, the regulator recommended it halt all crypto trading other than Bitcoin. It felt that Coinbase was circulating unregistered securities, a focal point of the SEC's action towards a majority of exchanges. 
Before the SEC issued Coinbase with 13 charges, Armstrong revealed: "They came back to us, and they said . . . we believe every asset other than bitcoin is a security.
"We said, well how are you coming to that conclusion, because that's not our interpretation of the law. And they said, 'we're not going to explain it to you, you need to delist every asset other than bitcoin'.
Coinbase has strongly refuted SEC's securities assertions in what has turned out to be a long, drawn-out battle between the two parties.
The crypto exchange has argued that the trading of crypto tokens on its platform cannot be deemed securities transactions as the "value that Coinbase purchasers receive through these transactions inheres in the things bought and traded rather than in the businesses that generated them". 
If cryptocurrencies were to be treated as securities, it would force exchanges to go through various licence agreements to recognise the tokens on their platforms as a financial instrument of trade.
Armstrong explained that conforming to SEC's recommendations would have signalled an "end of the crypto industry in the US".
He stated: "We really didn't have a choice at that point, delisting every asset other than bitcoin, which by the way is not what the law says, would have essentially meant the end of the crypto industry in the US. It kind of made it an easy choice . . . let's go to court and find out what the court says."
Regulation of the crypto industry in the US has intensified following the high-profile collapses of FTX, Celsius, TerraLuna and more last year, bringing about major questions over investor protection and security.
Whilst other countries such as the UK and Australia have stepped up their action to introduce a crypto regulatory bill, the US Congress recently passed its first crypto bill in a bid to not fall behind the rest of the world.