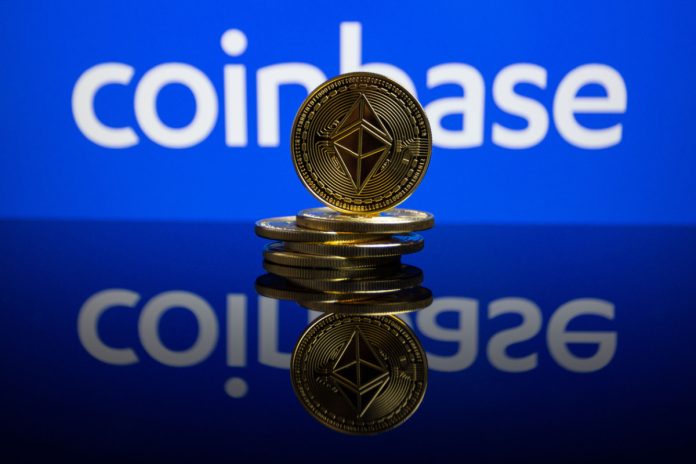 Following on from the Securities and Exchange Commission's (SEC) act to sue Coinbase, the crypto exchange has fought back claiming the cryptoassets on its service 'are not securities transactions'. 
The SEC filed a motion to sue Coinbase several weeks ago, claiming that the company "operated as an unregistered broker, including soliciting potential investors, handling customer funds and assets, and charging transaction-based fees".
Coinbase has remained firm on its stance against the SEC's increasingly intensified approach to cryptocurrency exchanges in the US – having recently also sued Binance on similar grounds – releasing a response to the initial SEC lawsuit.
The filing read: "Because no such obligations are carried in the transactions over Coinbase's secondary market exchange, and because the value that Coinbase purchasers receive through these transactions inheres in the things bought and traded rather than in the businesses that generated them, the transactions are not securities transactions."
Upon the belief that Coinbase's services fall outside of the SEC's remit, the company also stated that they do not circulate investment contracts.
Coinbase explained in greater detail that cryptocurrencies on the exchange market are not tied to an asset contract, with the issuers of the tokens "owe no obligations to investors".
"Even were the SEC correct that the assets and services it identifies are within the scope of its existing regulatory authority, this action must be dismissed on the independent grounds that it violates Coinbase's due process rights and constitutes an extraordinary abuse of process," the filing continued.
"For years, Coinbase has voluntarily submitted to regulation by multiple overlapping regulatory bodies, has adhered to the public and limited formal guidance from the SEC, senior SEC Staff, and the courts about the application of securities law to its industry, and has begged the SEC for guidance about how it thinks the federal securities laws map onto the digital asset industry as the SEC's actions reflected an escalating but undisclosed change in its own view of its authority."
Receiving a wells notice from the US financial regulator that the company was about to be placed under investigation, Coinbase reacted by suing the SEC last April over claims it has yet to provide more clarity for crypto exchanges on the rules and regulations. 
Paul Grewal, Coinbase Chief Legal Officer, commented at the time: "From the SEC's public statements and enforcement activity in the crypto industry, it seems like the SEC has already made up its mind to deny our petition. But they haven't told the public yet.
"So the action Coinbase filed today simply asks the court to ask the SEC to share its decision."