One day removed from suing Binance, the Securities and Exchange Commission (SEC) has now sued cryptocurrency exchange Coinbase as the regulators' battle with crypto in the US reaches a pivotal point.
The SEC alleges that Coinbase has "operated as an unregistered broker, including soliciting potential investors, handling customer funds and assets, and charging transaction-based fees", ultimately labelling the company as an 'unregistered exchange'.
The US financial regulator also believes Coinbase held customer assets in Coinbase-controlled wallets and settled transactions by debiting and crediting to relevant accounts, a "calculated business decision" the SEC alleges the exchange has been doing for years.
Furthermore, Coinbase's failure to register has provided an insecure environment for its customers according to the SEC, and "safeguards against conflicts of interest".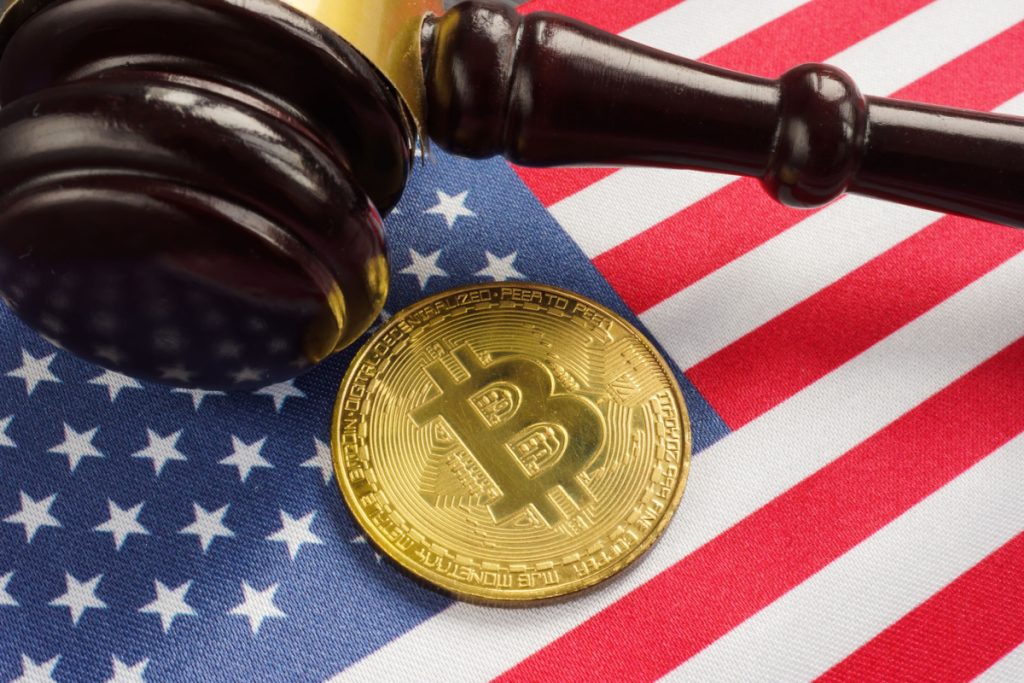 "We allege that Coinbase, despite being subject to the securities laws, commingled and unlawfully offered exchange, broker-dealer, and clearinghouse functions," said SEC Chair Gary Gensler in a statement.
"In other parts of our securities markets, these functions are separate. Coinbase's alleged failures deprive investors of critical protections, including rulebooks that prevent fraud and manipulation, proper disclosure, safeguards against conflicts of interest, and routine inspection by the SEC.
"Further, as we allege, Coinbase never registered its staking-as-a-service program as required by the securities laws, again depriving investors of critical disclosure and other protections."
The SEC lawsuit against Coinbase seemed inevitable after the agency sent a wells notice to the crypto company last March as a message of intent it will investigate the firm.
As an attempt to seek clarity on regulations when it pertained to the trading of crypto and digital assets, Coinbase sued the SEC on the grounds that the regulator failed to hand over guidance and rules of how crypto exchanges should operate in the US in July 2022.
Coinbase Chief Legal Officer, Paul Grewal, responded to the lawsuit: "The SEC's reliance on an enforcement-only approach in the absence of clear rules for the digital asset industry is hurting America's economic competitiveness and companies like Coinbase that have a demonstrated commitment to compliance.
"The solution is legislation that allows fair rules for the road to be developed transparently and applied equally, not litigation. In the meantime, we'll continue to operate our business as usual."
Brian Armstrong, CEO of Coinbase, opted to point to the merits of Coinbase's lawsuit against the SEC, tweeting the regulator allowed the exchange to become public in 2021 as well as other unclear regulations.
Regarding the SEC complaint against us today, we're proud to represent the industry in court to finally get some clarity around crypto rules.

Remember:
1. The SEC reviewed our business and allowed us to become a public company in 2021.
2. There is no path to "come in and…

— Brian Armstrong 🛡️ (@brian_armstrong) June 6, 2023
SEC's latest crypto exchange lawsuit comes after the agency sued Binance on similar grounds.
The crypto landscape in the US appears to be reaching a tipping point as neither regulators nor exchanges are letting up, which could lead to a mass exodus of exchanges leaving the country if both parties can not come to a mutual agreement.