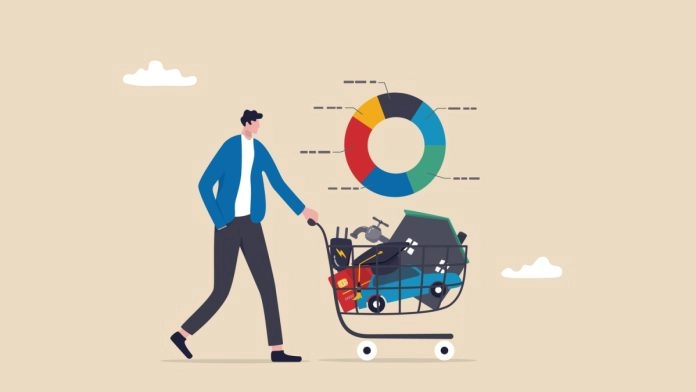 Digital payments provider Carta Worldwide has revealed how the cost of living crisis is changing the way UK consumers think about their money.
In a study titled 'Carta Worldwide Payments Pulse 2023: Why payment providers need to be purpose-driven', the firm outlines the personal finance goals set by the average UK consumer and how they feel about the support out there to help achieve them.
The pandemic significantly accelerated the growth of digital payments and customer demand for such rose simultaneously. Carta Worldwide's data reveal that current inflation rates are again changing the payments industry with customer behaviours shifting to adopt a new lifestyle.
Traditional payment methods are still the most trusted. Nearly all surveyed consumers (95%) have said that they use either a credit or debit card. Cash remains second in place, with almost half of Brits (42%) regularly using it for payments.
Richard Wray, Chief Operations Officer at Carta Worldwide, said: "The payments industry must now focus on fusing trusted and traditional methods with real purpose to meet the changing needs of consumers in the wake of the cost of living crisis and recession."
However, further analysis reveals that 75% of consumers are planning to change their payment habits to better deal with the economic downturn. Additionally, more than a third (37%) are dissatisfied with what payments providers are offering as support to tackle the cost of living crisis.
Carta Worldwide's comment is that "during downturns, values take on heightened importance and it will be the agile payments providers that find innovative ways to help consumers better manage their spending that will be successful."
The firm has also highlighted that consumer financial goals are changing during the new year, with 36% of surveyed saying they will focus more on saving for the future and 26% prioritising paying off their debt.
Interestingly, financial freedom has been set as a top priority for the younger generation, with 41% of people aged between 18 and 34 claiming they will either invest more or will make their first investment in 2023.
Wray concluded: "The research clearly shows that there is an emerging demand for purposeful payments from supporting new financial goals, better insights into spending, and more security.
"With many providers struggling to meet these demands, those that are able to deliver payments with purpose will be in pole position."