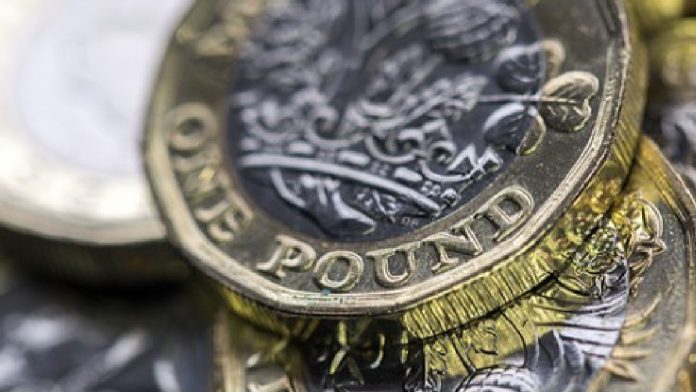 Chirag Patel, President, Digital Wallets, at Paysafe writes for Payment Expert on the role of cash during a strained economic period with banks becoming increasingly digitised.
When times are tough, many of us are scrutinising our spending and trying to find ways to budget more effectively. Here, we explore the value of cash and how merchants can offer online cash payments options that better meet consumers' needs and drive inclusivity.
It's crunch time for many
With the price of everything from gas and electricity, to baked beans and toothpaste going up, times are tough and consumers are feeling the pinch.
The consumer price index (CPI) inflation rate, which stood at 10.7% in November 2022 just slightly down from the record high of 11.1% in October, clearly shows that households are now poorer in real terms. Factors such as rising interest rates – which at 3.5% (a 14-year high) are affecting all types of credit including loans, credit cards, and mortgages, further impact the cost of living.
The need for control
Consumers turn to cash in times of crisis because they feel it gives them more control over their spending. This is supported by recent research suggesting that cash is proving critical as consumers try to budget better and spend less in the face of increasing economic pressures.
Research by Money.co.uk reveals that 42% of consumers in the UK use cash to help them keep track of their spending. In another survey by NoteMachine, 37% of respondents reported that they were more likely to use cash as the cost-of-living crisis gets worse.
Knowing that it's an easy way to lose control of spending, even people with access to credit don't necessarily like using it as a payment method, especially during times of crisis. It's all too simple to tap to pay for purchases without keeping adequate tabs on what you're spending.
In fact, 65% of people in Money.co.uk's survey reported spending more when they use cashless payment methods such as card or contactless payment devices.
Paysafe's 2022 Lost in Transaction: Consumer payments trends research echoes these findings, with 26% of consumers reporting they'd changed their payment habits because of the rising cost of living are now using online cash solutions more often.
But the need to preserve access to cash goes beyond the current cost-of-living crisis.
eCash drives financial inclusion
In a report about the importance of protecting access to cash, the UK government estimates that around 5.4 million adults in the country rely on cash to a very great or great extent in their daily lives. In combination with bank branches closing and businesses going increasingly cashless, the need to maintain access to cash and uphold the choice of the consumer to use cash, becomes fairly obvious.
And merchants have a vital role to play as well. It is in their hands to ensure access to cash payment solutions is also integrated in the digital retail landscape. This way, they can reach consumers who exclusively use cash because they don't have access to credit or a bank account, as well as those who want the option of spending cash online – whether that's for security reasons, out of preference, or because, as we've seen, it helps them keep track of their spending during tough economic times.
Almost half of respondents in our Lost in Transaction consumer survey indicated that they'd prefer to pay for online purchases in cash if it were easy, and 44% would buy online more often if paying cash was an option.
Bottom line, despite the trend toward digitalisation, people still want to or even need to use cash.
With the appetite for cash steadily rising, providing eCash as a payment option at checkout can provide a more inclusive service, expand online retailers' customer base, and better meet the requirements of consumers.
Paysafe's survey of small and medium-sized businesses (SMBs) in 2022 shows that merchants are gradually recognising both the need and the opportunity around cash solutions. While only 29% of online SMBs were offering eCash options at their online checkout in 2021, this has increased to 42% in 2022.
It's clear that merchants can extend access to their products and services to a much wider audience by providing more attractive and convenient ways to pay.
Leveraging the eCash advantage
Simply put, merchants need to diversify their payment proposition to meet consumer expectations and avoid missing out on potential new customers or risk losing existing ones.
Digitalising cash for the online payments landscape is vital. It allows people to budget more effectively, especially as the cost of living continues to rise, provides access to people who rely on cash, and also caters to consumers who are more concerned about payment security.
Most importantly, making cash payments possible online is a solution that supports people's right to choose the payment method that suits them, which is critical for a fair and resilient society.