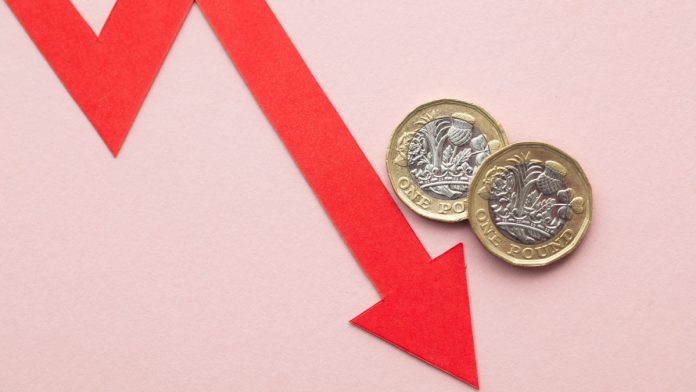 News that UK inflation edged down to 8.7% will have been of relief to UK SMEs, who cited rising prices as a top concern in a tough economic climate.
It comes as it has hovered above the psychological border of 10 percent since August of last year – causing elevated stress for businesses.
Derek Ryan, Managing Director, Bibby Financial Services, did however warn it would be premature to 'assume we are out of the woods' with the cost of business still being 'problematic'.
He told Payment Expert: "Our recent research found 61% of SME leaders cited inflation as a top concern so today's figures will come as a relief for small business owners, who have been hit hard by rising costs and reduced profitability.
"But it would be premature to assume we are out of the woods. After a year of damaging inflation, and with interest rates now at a 15-year high, the cost of doing business remains problematic. Many businesses are cash-strapped, struggling to pay back mounting loans, or even access the finance they need to survive. As a knock-on effect, bad debt and late payments are both rife throughout SME supply chains causing longer term issues. 
"The UK's small businesses are hungry to invest and to grow, but they need stability to help them do so. This means further security from the Government around the future of energy bills and a convincing response to tackling inflation. We may not be entering recession but we can't rest on our laurels; fuelling small business resilience and confidence will be critical to getting the UK economy back on track."
April 2023 saw the rate of Consumer Prices Index (CPI) inflation fall significantly when pitted against the readings from March 2022 when the gauge was pointing at 10.1%. This was all brought forward by the Office for National Statistics (ONS).
While the recorded April number is slightly above the general predictions for 8.5%, this is certainly a step in the right direction to limit the freefall of market prices throughout the UK. It remains to be seen whether inflation rates will drop further to the 8.2% forecasted by the Bank of England for the second quarter of this year.
The lower inflation rate can be attributed to the UK's surging energy price cap from last year – a result of Russia's war with Ukraine and skyrocketing wholesale market prices – dropping out of the total CPI equation.
Prime Minister Rishi Sunak expressed his 'encouragement' by the news in a statement that promised to bring even more to what's been already done.
He said: "I promised when I took office that I would halve inflation. And today we've received the encouraging news that it has fallen. But it is still too high. So we'll continue to target the pressures that push inflation up.
"Look, I know it's still tough, but I'm working hard to fix it. Today's news shows that while there's still more work to do, the plan is working and we are delivering."