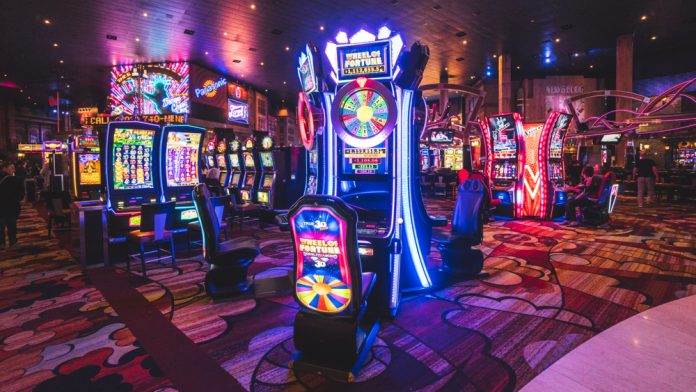 Inspired Entertainment has united with Okto in an agreement that will see gaming machines in the UK leisure sector further embrace mobile cashless payments.
The fintech provider will offer its fully licensed Okto.Wallet electronic money payment platform on Inspired gaming machines across UK Pubs.
"Inspired is a major supplier to the UK pub and gaming sector and this collaboration along with other recently announced partners in the sector, strengthens Okto's position as the go to mobile payments app for consumers and operators in the leisure sector," explained Simon Dorsen, director of gaming at Okto.
"Digital payments for F&B sales are surging in pubs due to the pandemic accelerating changing habits, and now Okto enables pubs to extend and satisfy their customers' desire for digital payments also at the gaming machines.
"Our easy-to-use solution allows players to go simply to a gaming machine, press a button to use Okto, and deposit funds to start playing.
"And it is the same in the cashout; they get the winnings back to the Okto wallet in real-time. Alongside, we can also onboard pubs as merchants, if users can spend some money on food and drink in the pub, they simply can, and they can also split the bill with their friends or send and receive money from their friends using simply the app."
Additionally, more pub-goers will be able to deposit and withdraw funds on gaming machines through the mobile app. The app also includes a secure Know Your Customer process along with age verification and also provides facilities for consumers to enable transaction limits and time-out breaks.
The solution will be launched with Inspired's key pub retail partners in September and will be available on Inspired's latest range of Category C gaming products.
Peter Davies, managing director of the leisure business at Inspired, noted: "From our initial introduction to Okto we were extremely impressed by the breadth of knowledge and experience of cashless payment solutions demonstrated by the Okto team.
"Their understanding and practical knowledge of the gaming sector in particular have allowed them to develop a mobile payment solution that fits perfectly into our product offer.
"In particular the focus on player protection and social responsibility stood out, together with the simplicity of the solution itself. We are delighted to be working in close collaboration with Okto and are looking forward to rolling the solution out in conjunction with our customers and offering machine players a safe, secure and feature-rich alternative to cash."