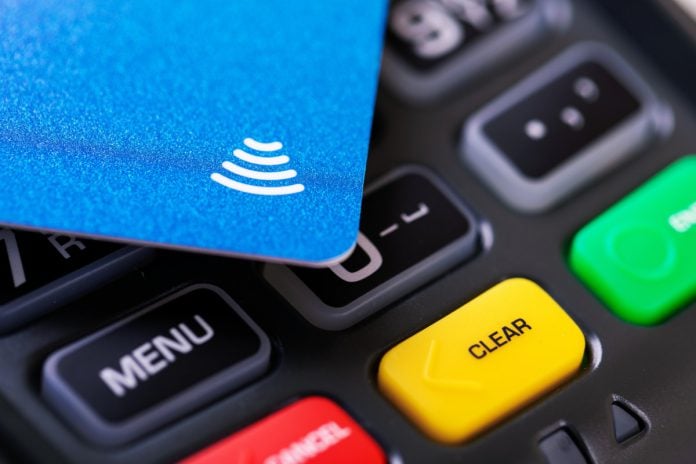 Writing for Payment Expert, Omer Sattar, the co-founder and EVP of Strategic Initiatives for Sightline Payments, mapped out what he believes are the seven key principles of a cashless payments ecosystem.
If you have a credit card, you might recall that your transition from swiping a few years ago to now inserting your card into a reader happened in a flash. Your credit card company sent you a new chipped card in the mail, rendering the classic "swipe" all but obsolete. Now, thanks to COVID-19, we are tapping our cards, Venmo-ing drug stores, and paying for groceries with our phones.
So how did we get here? Did we have a choice? And what do these implications mean for the casino gaming industry?
Just like IT departments pushing two-factor authentication on begrudging workplaces, changes in mainstream payment options aren't always the consumer's choice…at least directly.
More often than not, we tend to stick to what we are used to until widespread usage of an alternative becomes a bigger barrier than those few extra seconds we may have spent swiping a card or shuffling through our pockets for exact change. This is certainly true in our industry as gaming as we remain one of the last cash-focused businesses in US, often compared to unattended vending machines and flea markets.
What many might not care to realise, however, is that these changes aren't arbitrary. Transitions to more modern forms of payment are usually designed to make life easier in the long run while increasing security and expanding both businesses' and consumers' access to the digital economy. We believe this same formula to be true as casinos launch cashless gaming for their patrons.
So what separates the payments solutions that stick from those that don't? Banks, FinTech companies, business operators, and payments providers have been trying to answer this question since the rise of PayPal in the early 2000s. At Sightline, we've tracked these trends and have adopted seven principles that have resulted in broad consumer adoption:
Money moves in real time
Funds can be spent anywhere, any time
Funds can be accessed anywhere, any time
Customer loyalty
Equal to or cheaper than cash
Safety, security and responsibility
Mobile first, mobile always
In short, mobile is king, access is queen, and integration with the full suite of product and service offerings that a consumer might encounter is required. Combined with competitive loyalty rewards and the safety of modern digital security solutions, you have yourself a winning model.
Right now, you can find suitable solutions that meet some or all of the tenets outlined above and satisfy your everyday needs. But what happens when you aren't at the grocery store, gas station, or pharmacy? How do these principles apply to what we all focus in on daily – how does this translate into the gaming industry?
Unfortunately, for years, gaming operators and resort and entertainment venues have lagged behind the pack. And it makes sense. Casinos have traditionally been cash-based— due to stringent regulations, lack of product innovation, and a comfort with cash-intensive systems.
But it doesn't have to be this way. In fact, it shouldn't.
The gaming industry—everything from traditional casinos to online gaming and sports betting—and hotels and entertainment providers have a tremendous opportunity to transform their "traditional" atmospheres and marry modern solutions with just plain fun. And responsible fun at that.
If digital payments break through like they should, the gaming industry could catapult into a nearly $100 billion market and ride the additional momentum of widespread reopening and continued legalisation across the country, all while offering a safer, more accessible, and more responsible experience for consumers.
Imagine booking a trip, downloading an app on your phone, and funding your accounts to have your trip all planned prior to arriving at your destination where you can use it to pay on the casino floor, at the adjacent restaurant for dinner, and at the concert venue afterwards. Oh, and you can set a budget for yourself beforehand, use it on everything your hotel has to offer, and withdraw your money whenever you want, avoiding costly, repetitive ATM fees that add up in a hurry.
Well guess what? You can.
The time for the cashless revolution in gaming and entertainment is here. And the quickest route to better business and happier consumers goes through the seven principles outlined above.