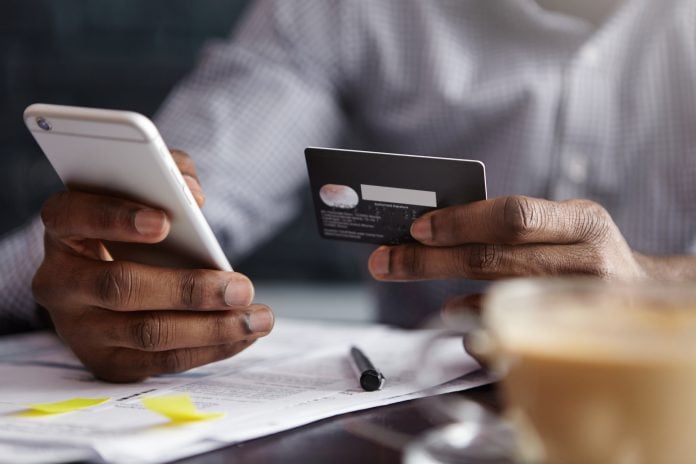 The perspective on credit card betting is widely different in the US compared to the UK, writes Alice Soule, as she explains why the US needs to evolve its stance in order to ensure an effective social responsibility framework.
Across the majority of US states, credit card deposits are still a valid and accepted payment method at licensed online gambling sites. In fact, only five hold a credit card ban: Tennessee, Iowa, Massachusetts, New Hampshire, and Rhode Island.
In contrast, as part of a move to encourage safer gambling in the United Kingdom, the UK Gambling Commission banned the use of credit cards for gambling deposits and withdrawals from April 2020. To satisfy licensing requirements, all licensed UK betting sites must now refuse credit card transactions. This includes e-wallets containing funds from a credit card. 
Former Gambling Commission Chief Executive, Neil McArthur, underlined the risks of credit card acceptance during his tenure, as he stated: "Credit card gambling can lead to significant financial harm. The ban that we have announced today should minimise the risks of harm to consumers from gambling with money they do not have.
"Research shows that 22% of online gamblers using credit cards are problem gamblers, with even more suffering some form of gambling harm."
The theme of safer gambling underpins the majority of reasons why the US should reconsider the allowance of credit cards as a gambling banking method. In the UK, we seem to be further advanced with our safer gambling legislation. We've entered a phase where customer protection and an awareness of harmful gambling habits are at the forefront of all licensing and regulatory changes.
Firstly, it's vital to remember that when depositing via a credit card, these funds are not your own. If there are no tight controls on your budget, there's the potential to bet beyond your means. This can lead to problems paying the money back and a potential spiralling of debt, especially if it seems like the only solution is to borrow more.
The issue runs deeper, though: using a credit card to gamble can exacerbate cognitive dissonance relating to how much an individual is actually gambling. Betting with a credit card may not provide the same visibility as a lessening bank balance. As such, this could result in an element of denial about actual spending. Furthermore, those gambling with credit cards may spend more than they otherwise would, as they're not treating the money as their own.
To summarise, let's outline the main reasons the US may need to reevaluate the permitted payment options available to online bettors.
Betting with a credit card is the same as betting with money you don't have. Not only this, the interest and fees associated with credit card usage may lead to further financial problems if not taken into budgeting consideration.
Using a credit card for deposits can encourage harmful gambling habits. Statistically in the UK, 22% of gamblers who deposited using a credit card struggled with problem gambling habits. While further support is necessary, the UKGC agreed that the simple step of banning credit cards across the board has had a positive impact.
The ability to take out multiple credit cards can exacerbate unhealthy gambling. We live in a world of credit, and more and more loan companies seem to be offering deals that look too good to be true. Taking out a credit card is simple. Those with an addiction, or players seeking to win back losses, may fall into the trap of taking out additional credit cards to fund their gambling.
Only pay by mobile deposit methods provide a similar service to credit cards by allowing the addition of debt to a mobile phone bill. While it seems contradictory to allow one form of credit payment, European regulation limits payments via the likes of Boku to £30 daily. Credit card limits, however, can reach into the thousands.
Using a debit card as opposed to a credit card means you are in more control of your spending. The simple act of seeing your bank balance reducing may be enough of a deterrent against betting over budget.
Gambling Commission research on behaviours and attitudes towards gambling has shown that those gambling with a credit card are likely to borrow money from sources. This may or may not be to gamble. However, the simple act of repeat borrowing may suggest the customer does not meet affordability criteria for gambling.
The same piece of research shows that those who gamble with a credit card are more likely to have a low Gambling Literacy Score. The GLS assesses the extent to which people correctly understand the nature of gambling. Low gambling literacy could mean an individual doesn't fully comprehend the risks involved. It's easy to see why this is dangerous for any user, but even more so when using a credit card to gamble.
While American gambling habits aren't necessarily homogeneous to those in the UK, there are obvious similarities and lessons that can be learned. Furthermore, the UK's legislation is nationwide and built upon the solid foundations of the Gambling Commission. In the US, gambling is licensed on a state-by-state basis, which leaves open the risk of patchy and inconsistent regulation and protection of gamblers.
Gambling harm and addiction is an issue that concerns the entire country – it's imperative this is recognised at a federal level, with credit cards subsequently banned as a deposit method in all states.
Alice Soule is a Content Editor for TopRatedCasinos.co.uk. She has worked in the gambling industry for the past four years, including a stint at Gambling Insider. She holds a BA Hons in Social Policy, specialising in politics and has a particular interest in safer gambling legislation.