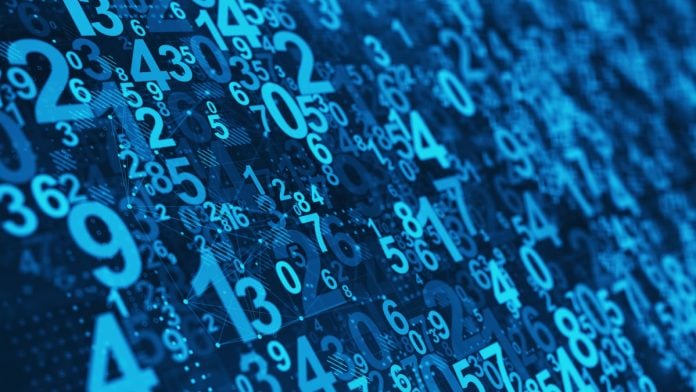 Number crunching is a key component of the payment industry, with digits scattered across the sector's key stories.
Each week, Payment Expert digests these digits and brings an overview of the past payments week in numbers. This edition looks at two different court cases involving Barclays and the Bank of America.
Barclays wins £700,000 APP fraud court case
Barclays has successfully defended itself in a court case alleging that the bank has not acted enough to stop APP fraud.
A Barclays customer who lost around £700,000 to APP fraudsters took the bank to court to look for compensation on the grounds of insufficient customer protection measures in place.
Judge George Leggatt however defended Barclays by saying: "Where the customer has authorised and instructed the bank to make a payment, the bank must carry out the instruction promptly.

"It is not for the bank to concern itself with the wisdom or risks of its customer's payment decisions."
Barclays spared liability in APP fraud court case 
Bank of America's alleged anti-consumer practices valued at $100m
The Consumer Financial Protection Bureau (CFPB) has penalised Bank of America with more than $100m over alleged unfair customer conduct.
According to the regulator, the bank has been actively 'double-dipping' on fees taken from customers with insufficient funds in their bank accounts amongst other anti-consumer practices.
CFPB Director Rohit Chopra commented: "Bank of America wrongfully withheld credit card rewards, double-dipped on fees, and opened accounts without consent. These practices are illegal and undermine customer trust. The CFPB will be putting an end to these practices across the banking system."
Bank of America ordered to pay $100m over anti-consumer practices
NatWest axes 36 physical branches
NatWest has announced that it is pulling the shutters down on 36 more branches across the UK following efforts to cut down on costs in what has been a period of economic uncertainty.
This brings the total number of closed NatWest branches to 143 just this year, with other UK high street banks also driving this trend elsewhere.
NatWest commented: "Closing a branch is a decision we take very seriously. We know it can affect people who are less confident with the alternatives we offer, and we'll always work hard to guide you through the changes and find the best way to serve you from now on."
NatWest closes additional 36 branches to cut excess costs
Revolut loses $20m to criminals due to security backdoor
The Financial Times has revealed that Revolut has lost more than $20m to criminals as a result of a backdoor weakness in its operating system.
It appears that the breach has affected the fintech's US and European payment ecosystems, which further hinders its ambitions to acquire a banking licence in the UK after already withdrawing an application once due to uncertainty around its accounts.
Report: Revolut suffers US setback 
China penalises Ant Group with $985m over financial failings
Ant Group has been penalised by the Chinese Central Bank with $985m over internal failings around financial regulations.
According to the central bank, the Alibaba-owned tech company has demonstrated insufficient corporate governance, anti-money laundering and consumer protection measures that fail to meet official requirements.
A statement by Ant Group ensured that it will "comply with the terms of the penalty in all earnestness and sincerity and continue to further enhance our compliance governance".
Ant Group hit with $985m fine amidst China's regulatory crackdown