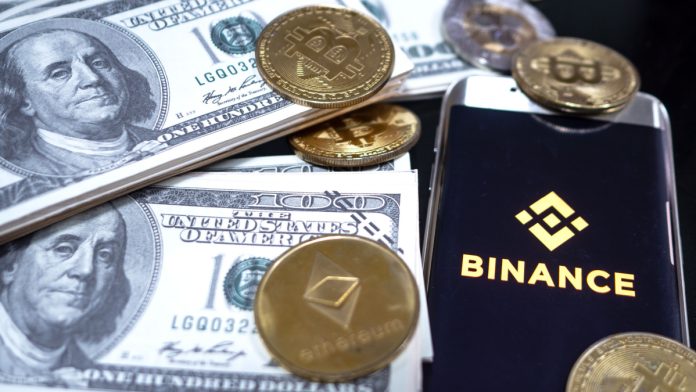 Binance has been charged by the US Securities and Exchange Commission (SEC) after the agency believes the world's largest cryptocurrency exchange has committed up to 13 violations.
The 13 civil charges the SEC filed against Binance include allegations that the exchange ran and circulated unregistered securities, rerouting billions of investor dollars, as well as acknowledgement of conflicts of interest, lack of disclosure and a "calculated evasion of the law".
This becomes the second large-scale lawsuit against Binance since last March when the Commodity Futures Trading Commission (CFTC) launched a similar case, alleging the crypto exchange violated 'numerous' violations of the Commodity Exchange Act (CEA) and CFTC regulations.
The SEC outlines that Changpeng Zhao's company controlled clients' assets to be rerouted to a trading firm called Merit Peak Limited, located in the British Virgin Islands and owned by Zhao.
However, it wasn't just one unaffiliated firm that investor assets were mismanaged and rerouted, according to the SEC, as the agency believes another Zhao-owned company, Sigma Chain, also received assets from Binance in what the SEC has called a "manipulative trading" tactic.
Amongst other lawsuit allegations, the circulation of Binance's BNB token and BUSD stablecoins also drew the attention of the SEC, who charged the exchange on the grounds of offering unregistered securities to investors, particularly US investors, which resulted in another charge relating to Binance.US.
The lawsuit claims that Binance "shielded" itself away from US regulation by consistently claiming that the exchange did not serve US customers, whilst "concealing their efforts to ensure that the most valuable US customers continued trading on the platform".
SEC Chairman Gary Gensler commented: "Through 13 charges, we allege that Zhao and Binance entities engaged in an extensive web of deception, conflicts of interest, lack of disclosure, and calculated evasion of the law.
"Binance.com, Binance's offshore trading platform, said it was disappointed and disheartened by the SEC's action, and added that while it took the regulator's allegations seriously, they "should not be the subject of an SEC enforcement action."
A lengthy Binance statement retorted the SEC's lawsuit and said they will "vigorously defend" itself from such claims.
The statement read: "From the start, we have actively cooperated with the SEC's investigations and we have engaged in good-faith discussions to reach a negotiated settlement to resolve those investigations.
"The SEC's suit today demonstrates their recalcitrance to engage with us substantively to resolve such concerns. Today, despite our efforts at productive engagement, the SEC abandoned and denied us due process, and instead unilaterally chose to litigate."