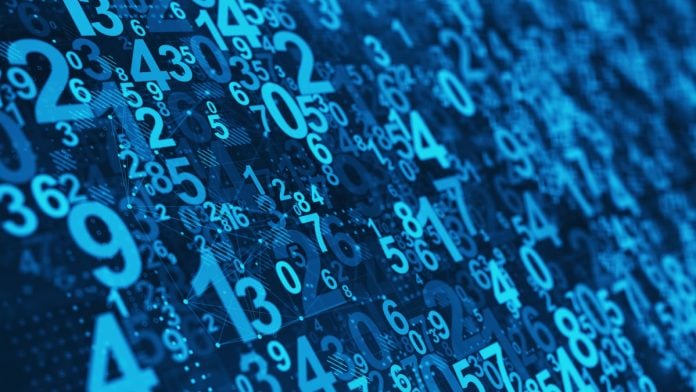 Number crunching is a key component of the payment industry, with digits being scattered across the sector's key stories.
Each week, Payment Expert digests these digits and brings an overview of the past payments week in numbers. This edition explores major developments in the US and the UK.
State of New Jersey launches probe into TruthGPT and false claims of '1000x' price increase
The state of New Jersey has issued a Cease and Desist Order for a crypto scheme it says misled investors and falsely claimed it was backed by Elon Musk.
In the Bureau of Securities document, lawmakers point out that TruthGPT – owned by an individual called Horatiu Charlie Caragaceanu – who also used other businesses under his name to promote the alleged fraud – has falsely claimed affiliation with the world's richest man by using a software called 'Elon Musk AI'.
Other misleading statements included that TruthGPT's own digital asset, the TruthGPT Coin, is guaranteed to grow in value by as much as 1,000 times – something that never materialised for investors.
New Jersey launches probe into supposed Musk-endorsed crypto coin
Sezzle adds two-week payments option to BNPL offering
Sezzle has upgraded its BNPL offering by adding extra functionality to the Sezzle checkout experience. Customers transacting with the service can now either choose to pay at once or use the new 'Pay-in-2' feature.
This would allow for half of the purchase cost to be paid out at the checkout, leaving the other half to be spread out across a maximum of two weeks.
The firm is also planning to branch out the new tool to other areas where splitting up the cost can make a difference, such as grocery shopping and monthly subscription plans.
Charlie Youakim, CEO and Co-Founder of Sezzle, commented: "Concurrently, for merchants, offering Pay-in-2 should lead to higher approval rates and increased shopper conversions. It's a win-win."
Sezzle adds two-week payments to its BNPL offering
Fintech Cubo receives $750,000 capital injection
El Salvador has received another boost to its regional fintech sector after Inter-American Development Bank (IDB) announced a $750,000 investment into local firm Cubo.
This comes as part of IDB's larger plans to develop businesses in Central America, focusing particularly on micro and small companies in the area such as Cubo, which sees its largest share of customers from micro-entrepreneurs.
Irene Arias, CEO of IDB Lab, said: "This investment combines our efforts to boost the nascent Central American entrepreneurial ecosystem with the promotion of accessible and efficient financial services that can improve the business prospects and income of micro-entrepreneurs."
Cubo gets $750k investment from IDB Lab to enhance payments in Central America
The UK's FCA and PSR Committees welcome two new Board Members
As the UK looks to increase the resilience of its financial infrastructure against fraud, the Financial Conduct Authority (FCA) and the Payment Systems Regulator (PSR) have selected two new board members ahead of the term's end of the current role holders.
Margaret Obi will go on to become a Deputy Chair of the FCA's Regulatory Decisions Committee, while Edward Sparrow will take the same role at the PSR's Enforcement Decisions Committee, both to replace Elizabeth France and John Hull respectively.
Tim Parkes, Chair at the FCA and PSR, commented: "By the time they stand down, Elizabeth and John together will have provided nearly 16 years' outstanding service as Deputy Chairs and I would like to thank them both for their commitment to the work of the committees."
FCA and PSR select two new officers to strengthen UK's financial landscape 
Southampton FC announce winners of £100,000 prize pool startup competition
Southampton FC and betting firm Yolo Group have announced the winners of their startup programme that they kicked off earlier in March.
Called 'The Future of Football', the initiative began with 10 web3 and sport tech startup firms fighting it out to win the big prize of £100,000.
The two companies moving forward were named by Southampton FC and Yolo Group to be Turfcoach and Atom Stars.
Sarah Batters, Director of Partnerships and Marketing for Southampton FC, said: "Both Atom Stars and Turfcoach really push the boundaries and are at the forefront of technology in different ways. We would like to congratulate them as the winners and we look forward to working more closely with them in the future."
Southampton's web3 journey continues with 'Future of Football' programme