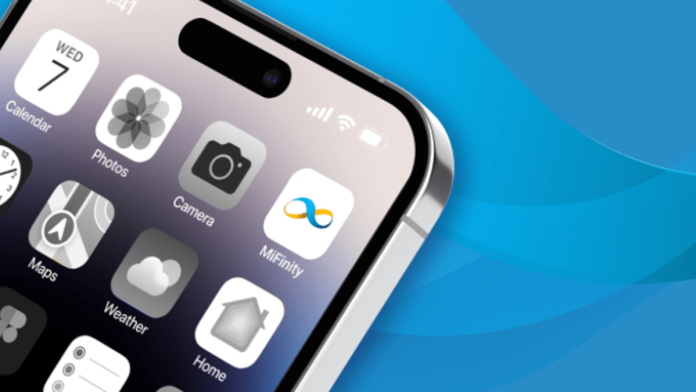 MiFinity has launched its new mobile app and desktop UI as it looks to elevate the user experience for customers.
Tapping into the app's latest tech architecture, the MiFinity app aims to provide customers with a secure journey that makes it more seamless to manage online payments, with a design layout which allows customers to deposit funds, make payments and send money more smoothly.
MiFinity stresses the importance of optimising the app to become as frictionless as possible. Users can use a biometric login with complete visibility for all their transactions.
MiFinity CEO, Paul Kavanagh, said: "Earlier last year we set our UX team a challenge: to develop an app that utilises the latest technology available in the app market, that delivers a best-in-class user experience, provides customers with clean and intuitive design, and ultimately maximises conversion funnels so customers can make quick and secure payments.
"I'm excited that the team has delivered on every front and that our new native app and desktop experience is live now. New features include an updated home screen that allows customers to monitor all their transactions, personalised offers, biometric authentications, and a faster sign-up process for new users."
Additionally, MiFinity has also added a special offers section which is personalised for each customer's needs, where tailored offers are available from MiFinity merchants, accessible with just a click in the app. 
With the support of MiFinity's marketing team, merchants can promote special offers to attract new customers and build brand loyalty with existing users.
Kavanagh explained: "In-app promotions in an eWallet are a great way to reach your customers, whether for customer acquisition or retention. Our new special offers feature can develop highly personalised campaigns for our merchants based on meaningful data such as the customer's transaction history.
"This is good for everyone; the customer receives offers that they're genuinely interested in, and the merchant can get their brands in front of the app's most engaged users."