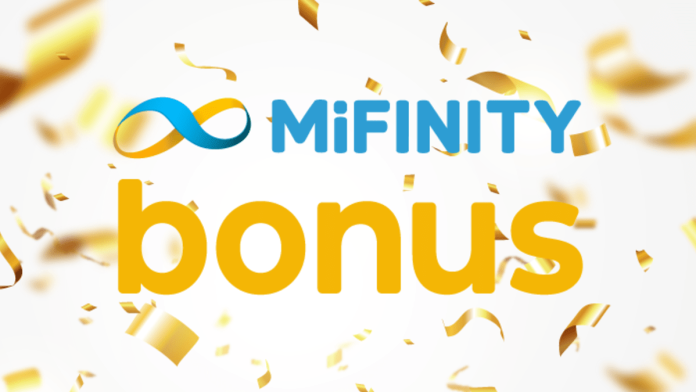 MiFinity has announced the launch of its latest customer engagement service, MiFinity Bonus, showcasing the ability to find customers' favourite brands and offers. 
MiFinity Bonus aims to solve the challenge of branching out and expanding a merchants audience by providing a platform where customers can easily find their favourite brands' offers and where brands can reach engaged customers.
Brands with MiFinity as an integrated payment method, can showcase their exclusive deals on the site. Offers are continually updated, and customers can access them with just one click.
MiFinity CMO, Paul Gent, explained: "The ability to create personalised, relevant and timely campaigns is something all marketers and affiliates need so they can target the right people at the right time.
"As an e-wallet provider, we can use our platforms to communicate with our partners' customers and showcase their brands and deals differently. Helping our partners stand out from the crowd, ensuring their messages aren't lost in someone's inbox or newsfeed and helping their customers find the content they want to engage with."
The MiFinity Affiliates team promotes the site through multiple channels, including in-app notifications, social media, email, and SMS, using consumer preferences and transaction history to deliver personalised and timely touchpoints.
MiFinity Affiliates was launched last year at the ICE London event and paid the highest commission in the industry, up to 35% revenue commission to its affiliate partners, signing up numerous brands.
MiFinity CEO, Paul Kavanagh, added: "Our commission rates are highly attractive, we pay revenue commission on all Transfer To and FX fees and lifetime commissions paid on signups to MiFinity through our affiliates. We have also built a strong team with years of experience working with brands to drive conversions and revenue.
"The launch of MiFinity Bonus site provides us and our partners with another platform for customer engagement: a platform that customers are already actively seeking out and visiting regularly."