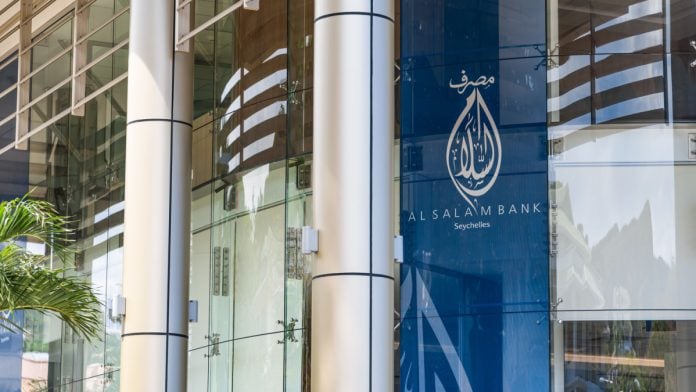 Bahrain-based Al Salam Bank has expanded its offering for local customers with the addition of new trading functionalities.
The bank's 'Al Salam Invest' platform has been upgraded with 'Bahrain Trade' – a new service that opens up retail clients to online trading in Bahrain Bourse securities. 
Al Salam Invest provides users with real-time trading capabilities and detailed overview of their portfolio. It gives access to global markets and equities, exchange-traded funds and mutual funds, while also remaining Sharia-compliant.
Customers can access the platform through Al Salam's mobile application, which provides information in both English and Arabic.
The launch was announced at a ceremony attended by the CEO of the Bahrain Stock Exchange, Shaikh Khalifa bin Ebrahim Al Khalifa, together with Al Salam Bank's CEO Rafik Nayed and the rest of their respective executive management teams.
Shaikh Khalifa praised the collaboration on behalf of the Bahrain Bourse by saying: "We are delighted to welcome Al Salam Bank to Bahrain Trade network. Having Al Salam Bank onboard as a participating bank in Bahrain Trade comes in line with Bahrain Trade's network expansion strategy, which aims to facilitate investor access through providing innovative technology-driven solutions.
"This achievement encourages active retail participation in the market, allowing Al Salam Bank's Retail Clients to benefit from the various investment opportunities available through Bahrain Bourse listed financial instruments."
Adding on to the benefits of the launch, Nayed continued: "We are delighted that Al Salam Invest is now available to all of our clients. Through this investment platform, clients will have the opportunity to explore a wide range of investments in addition to its digital banking services, providing them with greater convenience and accessibility.
"We remain committed to innovation and offering exceptional banking and investment services to our current and prospective clients."