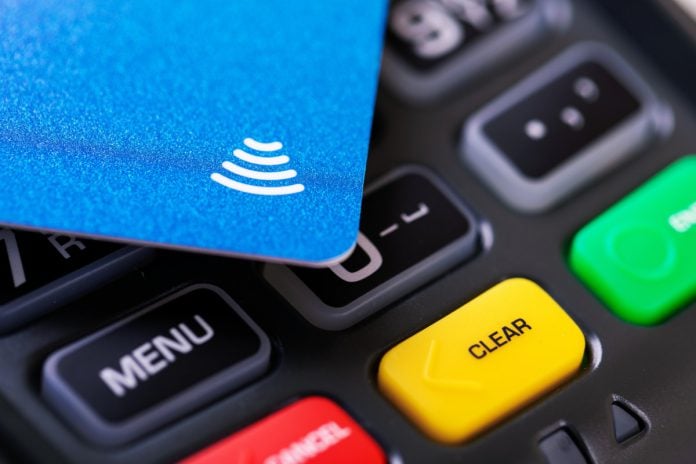 Specialists fintech, Phos, has continued its growth in partnering with Eazy Financial Services, to enable merchants in Bahrain to accept contactless payments on their smartphone.
The partnership with the payment services provider, which is licensed and regulated by the Central Bank of Bahrain, will enable merchant customers to seamlessly and securely turn any NFC-enabled Android device into a payments terminal for the first time.
Nayef Tawfeeq Al Alawi, the Founder, Managing Director, and CEO of Eazy Financial Services commented: "We at Eazy are proud to have obtained a license authorising us to provide direct financial acquiring and issuance services from the Central Bank of Bahrain, and would like to thank them for their constant and unlimited support. Working with our partners, we strive to contribute to accelerating the process of introducing digital payments and reducing the reliance on cash in Bahrain in line with the Kingdom's 2030 Economic Vision, which aims to further develop the financial sector."
Merchants will be able to process all customer transactions and transfers directly via the SoftPoS app, enabling seamless payments and flexible services.
With security a high priority for merchants and consumers alike, customers will be prompted to enter their card's PIN code for high-value contactless transactions – without having to insert a debit card into a conventional PoS device.
Brad Hyett, CEO of Phos, added: "We're hugely excited to partner with EazyPay to bring our efficient and innovative SoftPoS solution to Bahrain. With consumers increasingly demanding smarter and better ways to pay, the app is poised to transform how merchants do business in the country. By enabling businesses to accept contactless payments quickly and securely, without the need for costly additional hardware, the new EazyPay app will provide increased savings and reduced costs for small and medium sized businesses."