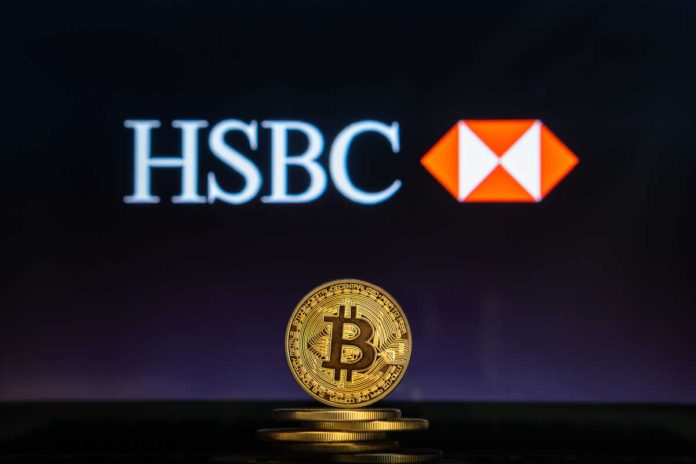 HSBC UK is clamping down on cryptocurrency transactions as the UK is intensifying its rules and regulations surrounding digital assets.
Alongside Nationwide, HSBC will now ban any cryptocurrency purchases made by credit cards for retail customers, with Nationwide also applying limits of £5,000 per debit card purchases of cryptocurrencies, with the bank also outright banning purchases made via credit cards.
HSBC cited warnings from the Financial Conduct Authority (FCA) as the UK financial regulator has set about establishing new guidelines for crypto companies to follow in the country, warning them if there is a failure to comply, they could face time in prison. 
Customers of HSBC were told about the "possible risks" associated with digital assets following on from a year of several high-profile collapses within the crypto sector, most notably the fall of exchange platform FTX.
With customer confidence and protection at a seemingly all-time low, the events of last year have forced regulators around the world to tighten its rules and regulations of digital assets to better protect customers.
The FCA said in its briefing in February: "Cryptoassets remain high risk. We have repeatedly warned that consumers should be prepared to lose all of their money if they buy cryptoassets."
"All cryptoasset firms marketing to UK consumers, including firms based overseas, will soon need to comply with the new UK financial promotions regime. Firms must start preparing now for this regime. We will take robust action against firms breaching these requirements."
Other UK banks, such as Natwest, Santander and Lloyd's, have also imposed stricter rules regarding cryptocurrencies and the associated exchanges, with HSBC banning credit card payments to Binance in August 2021.
The FCA has remained vigilant in its attempts to crackdown on unregulated crypto usage in the UK, with it most recently shutting down several crypto ATMs in Leeds, Yorkshire, following last year's announcement that they are banned throughout the country. 
The UK government has begun its consultation into a potential cryptocurrency legislation to provide clarity to its role within the country's overall financial system.