Payment Expert's Blockchain Bulletin analyses how the world of blockchain is constantly evolving and having a major impact on the payment industry, with cryptocurrencies, NFTs and the metaverse revolutionising the space.
This week features how Circle have been in contact with the NYDFS over Binance and their reserve holdings, crypto ATMs being shut down in the UK, and why crypto ads during Super Bowl LVII were banned by FOX. 
Binance reserves the hot topic for Circle and NYDFS
According to multiple reports, Binance' reserves were reported by Circle as being mismanaged to the New York Department of Financial Services (NYDFS), as the exchange's stablecoin token was ordered to cease to mint.
Circle told the NYDFS that Binance did not hold enough cryptocurrencies in reserves to support tokens handed to investors, with BUSD (the Binance-peg stablecoin) cited as one of the tokens, which its issuer – Paxos – was ordered by the Securities and Exchange Commission (SEC) to stop minting.
Binance's proof-of-reserves have come into question following the fallout of the FTX collapse and now the exchange has now been placed under question by Circle over uncollateralized tokens. 
Crypto ATMs in UK raided by FCA and police
A number of crypto ATMs were raided and shut down by the Financial Conduct Authority (FCA) and West Yorkshire Police this past week in Leeds, UK.
The FCA sent out a warning last year that crypto ATMs are illegal in the UK and would enact action against any that are picked up by surveillance and intelligence agencies. 
"Unregistered Crypto ATMs operating in the UK are doing so illegally," stated Mark Steward, Executive Director of Enforcement and Market Oversight at the FCA.
"We will continue to identify and disrupt unregistered crypto businesses operating in the UK. Crypto businesses operating in the UK need to be registered with the FCA for anti-money laundering purposes."
From 'CryptoBowl' last year, to No Super Bowl crypto ads at all this year
When crypto commercials were all over viewers' TV screens at last year's Super Bowl, it marked a high point for the sector. Fast-forward one year later to this year's recent Super Bowl between the Kansas City Chiefs and Philadelphia Eagles, there were crypto ads in sight.
This came after a decision was made from the game's broadcaster FOX to ban advertisements involving digital currencies. It's a move that many commentators have stated underpins a year of turbulence for the space.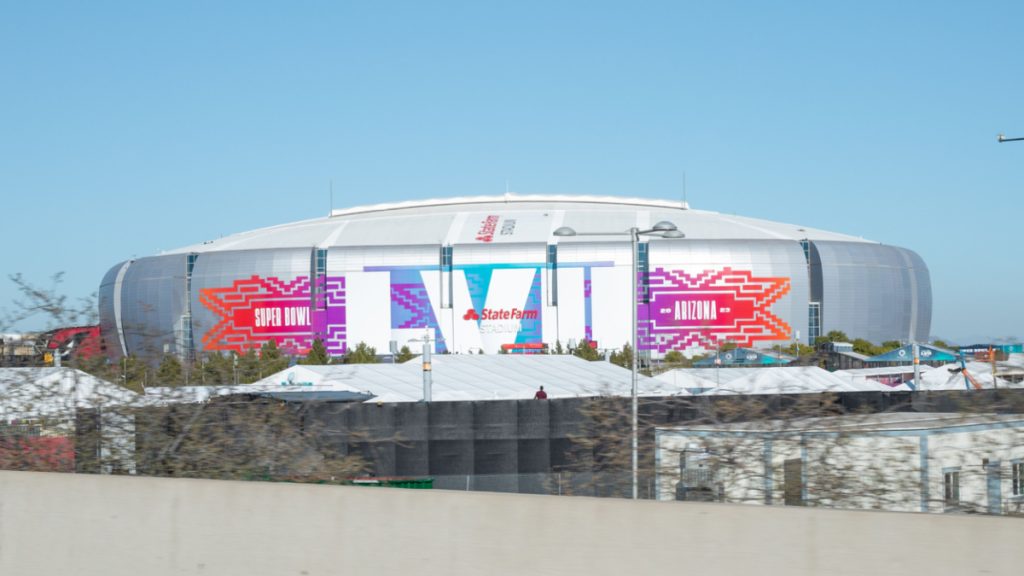 SEC orders Kraken to end its staking-as-a-service function
After an investigation conducted by the Securities and Exchange Commission (SEC), Kraken was forced to shut down its staking-as-a-service programme after it was found to have failed to register certain assets to the SEC.
Payward Ventures Inc and Payward Trading Ltd – parent companies of Kraken – were also made to pay a $30 million fine. SEC Chair Gary Gensler stated that Kraken should have been "full, fair, and truthful" to customers.
He stated: "Whether it's through staking-as-a-service, lending, or other means, crypto intermediaries, when offering investment contracts in exchange for investors' tokens, need to provide the proper disclosures and safeguards required by our securities laws."
Wirex and Visa expand crypto payments to more than 40 countries
Wirex signed a long-term global partnership with Visa which includes providing the Wirex crypto debit and prepaid cards to more than 40 new jurisdictions.
The partnership also includes Wirez becoming a Visa partner in both the UK and Asia-Pacific regions, which will allow Wirex to directly issue crypto-enabled debit and prepaid cards to more than 40 countries.
NFTs to be created by FanCraze in collaboration with 12 cricket teams
Despite a downturn in popularity, NFTs still remain a viable opportunity for sports teams alike to connect with their fans, and 12 country cricket teams are teaming up with FanCraze to make this possible.
The digital collectibles can be traded and sold on the FanCraze NFT platform and will enable fans to unlock 'real-world experiences'.