The world of blockchain is constantly evolving and having a major impact on the payment space, with cryptocurrencies, NFTs and the metaverse all helping to revolutionise the space. 
Fireblocks Sales Director Luke Middleton: "NFTs are going to transform the world"
During a recent interview with Payment Expert, Luke Middleton – Sales Director and Web3 Leader at Fireblocks – believes the potential of NFTs can help transform how businesses run their operations, and the world.
Middleton went into detail on what NFTs will look like in their second cycle, his role at Fireblocks and how he is helping traditional companies transition over to Web3, as well as much more.
The UK Treasury's latest crypto consultation reveals more how it will outline regulations
Economic Secretary of the UK Treasury, Andrew Griffith, has revealed in the government's latest 'Future financial services regulatory regime for cryptoassets' consultation that cryptocurrencies should be treated the same as traditional financial services.
Drawing parallels between the Companies Act 2006, the UK is looking at crypto tokens and digital assets to follow suit if a crypto legislation is agreed upon. Griffith believes that regulating crypto and digital assets will help services "thrive".
He stated: "Effective regulation will create the conditions for cryptoasset service providers to thrive in the UK, and give people and businesses the confidence to invest with an understanding of the often high risks involved.
Coinbase's €3.3M fine from Dutch Central Bank "won't help its wild west reputation"
Coinbase was recently hit with a €3.3 million fine from the De Nederlandsche Bank (DNB) for not being a registered crypto asset service in the Netherlands.
The sector is still suffering from last year's harsh fortunes and Fergal Parkinson from TMT Analysis, believes this fine to one of the sector's leading exchanges, does not help restore confidence back into investors.
He said: "Another crypto giant being hit with fines from regulators won't help the market's 'wild west' reputation. Concerns over regulation and security appear to be the major factors preventing potential investors from fully embracing crypto – changing consumer perceptions is the single biggest barrier to crypto mass adoption."
Binance & Mastercard feeding into Brazil's crypto adoption
Brazilian crypto users will be able to make crypto transactions a lot more seamlessly through the introduction of the Binance–Mastercard prepaid crypto card.
Brazil becomes the second Latin American country to hold the card after it was launched last year in Argentina, allowing Binance users to make online and in-store purchases with their preferred cryptocurrency with over 90m Mastercard merchants.
The South American country has been accelerating its efforts to spread mass adoption of crypto around the country, recently signing off a bill that will legally identify cryptocurrencies as a form of financial trade.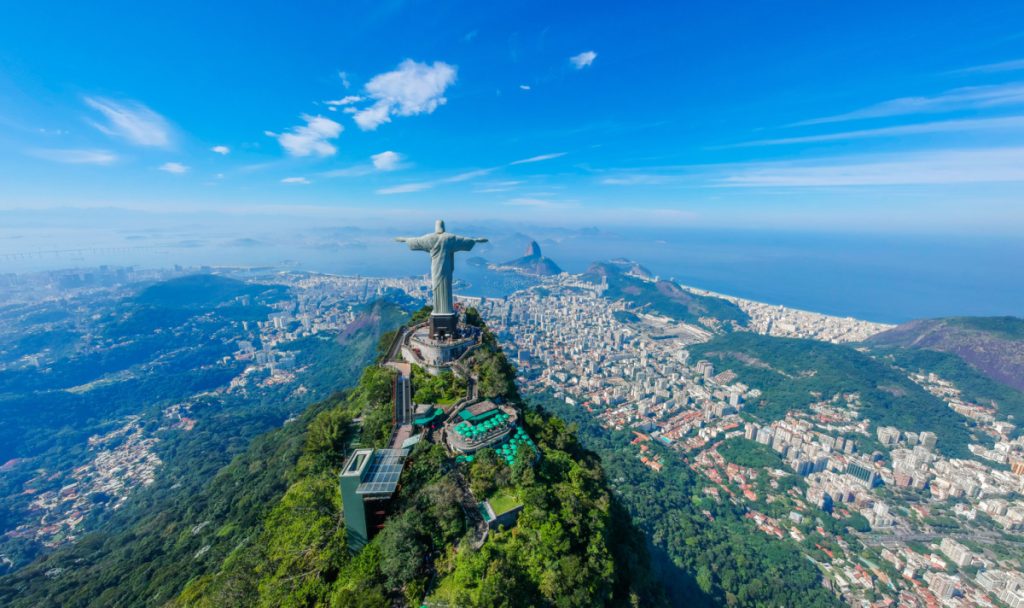 Alameda looks for 'missing millions' from defunct Voyager Digital
After Alameda Research was left dealing with the aftermath of the fall of sister company FTX, it is now suing Voyager Digital for $446m of unpaid loans.
Alameda had financial dealings with Voyager in Bitcoin, Etherium and other cryptocurrencies and now Alameda is seeking funds that Voyager allegedly owes, which according to the court filing, were considered to be "preferential transfers" at the time of transaction.
The filing further reads: "Largely lost in the (justified) attention paid to the alleged misconduct of Alameda and it's now-indicted former leadership has been the role played by Voyager and other cryptocurrency 'lenders' who funded Alameda and fueled that alleged misconduct, either knowingly or recklessly."
Deribit & Eventus partner to enhance trading security
Derivatives exchange Deribit has partnered with surveillance service Eventus to bolster its security measures on its platform.
Deribit Regulatory Officer, David Dohmen, lauded Eventus' 'excellent customer service' which will enable the exchange to better detect and protect any attacks to its service.
Dohmen stated: "I was most impressed with the dedication and diligence of the Eventus team to continuously work with its clients to help improve how the system can meet our needs and resolve any issues we encounter along the way. They care about getting things done."