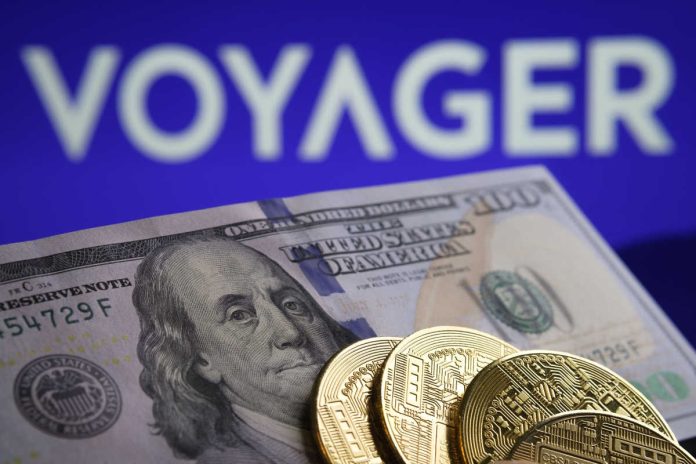 Alameda Research, the sister firm of the now collapsed FTX, is seeking to regain up to $446 million worth of loans it sent to the now bankrupt Voyager Digital.
Alameda, which also filed for bankruptcy along with FTX last year, filed a complaint against the crypto lender Monday which reveals despite some loan payments yet to mature, Alameda repaid all its outstanding loans to Voyager shortly after it filed for bankruptcy. 
Repaying Voyager in Bitcoin, Ethereum, and other cryptocurrencies, Alameda is now seeking up to $446m in funds Voyager allegedly owes the crypto hedge fund deeming the initial loans to Voyager as 'preferential transfers', according to the court filing.
When Voyager filed for bankruptcy in July last year, it had 10 different loan sheets connected to Alameda. It was found that Voyager held the FTT token (issued by FTX) as collateral, which we would learn later on last year led to the collapse of FTX. 
The court filing read: "The collapse of Alameda and its affiliates amid allegations that Alameda was secretly borrowing billions of FTX-exchange assets is widely known.
"Largely lost in the (justified) attention paid to the alleged misconduct of Alameda and it's now-indicted former leadership has been the role played by Voyager and other cryptocurrency 'lenders' who funded Alameda and fueled that alleged misconduct, either knowingly or recklessly."
Lawyers said in a briefing on Monday's filing that they had been unable to "determine whether Voyager held a valid and effective lien or security interest" of its holdings of the FTT token and whether or not it was "purported collateral".
It was reported last June that FTX offered a $550m loan to Voyager before the firm went bankrupt and when it initially filed for bankruptcy, FTX proposed an offer to acquire the cryptocurrency lender during a time when crypto firms were frequently filing for bankruptcy such as Celsius and Three Arrows Capital.
This was ultimately blocked and defined by a Voyager lawyer as a "low-ball bid dressed up as a white knight rescue".