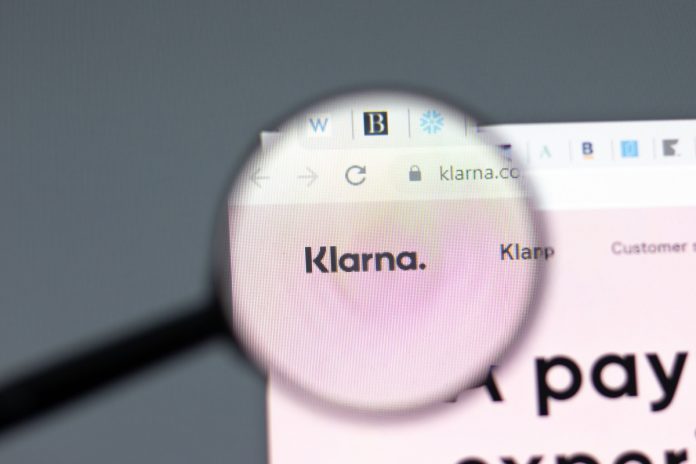 Klarna has partnered with digital loans platform Krea to leverage its fintech bank Klarna Kosma.
Krea will offer Klarna Kosma a single portal that SMEs can access to apply for business loans from the "largest network of lenders in Sweden". 
Klarna enlisted Krea's services due to helping Swedish SMEs receive on average 15% larger loan offers at a 4% lower interest rate. SMEs can enter their business details into Krea, which is then shared with over 30 banks and lenders, giving options to business owners the right figure for them.
"This is a fantastic example of open banking delivering real benefits to small and medium-sized businesses, which are the driving force of growth in many economies," said Wilko Klaassen, VP of Open Banking at Klarna Kosma.
"By facilitating greater access to high quality data, Klarna Kosma enables innovative fintechs to provide access to more funding on better terms."
SMEs using the Klarna Kosma platform can "quickly and securely" provide transaction-level data from their business bank account to the Krea platform. This data can benefit business day-to-day operations and provides lenders an opportunity to lower interest rates when offering larger loans.
SMEs when providing their bank account data through Klarna Kosma are offered on average 15% larger loans, with a 4% lower interest rate via Krea, contributing to the digital loan firm facilitating more loan approvals with more than 20,000 loan offers submitted to SMEs this year.
Carsten Leth, Chief Commercial Officer at Krea, commented: "Following the pandemic, it has become even more important for lenders to assess companies based on their most recent cash flows.
"Kosma's open banking solution enables us to help more small businesses get access to finance at better rates."
One challenge that SMEs are regularly faced with is debt financing and the opportunities to seek guidance on this in the aftermath of the pandemic.
Mantvydas Štareika, CEO of bank service provider SME Bank, spoke to Payment Expert recently on the problem debt financing has caused to SMEs across Europe, as well as the impact of the ongoing Russia-Ukraine war.
He said: "Debt financing is hugely important for SMEs. The EU's latest survey on the access to finance of enterprises (SAFE), for 2021, finds that across all 27 EU member states, 77% of SMEs used debt financing in some form. And yet, the same report also finds that accessing business finance is harder the smaller the company size.
"One of the many challenges facing SMEs looking for business loans is that lending is often based on the same credit scoring models used for consumer lending.
"SMEs are also dealing with the Russia war in Ukraine, which requires much more thorough due diligence when establishing potential links to sanctioned countries."