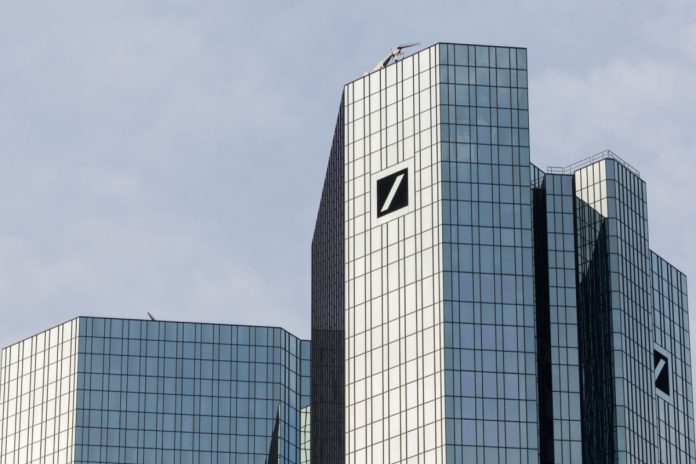 Deutsche Bank has entered into a partnership with Traydstream to enhance the bank's ambitions to digitise its automated document finance products. 
Traydstream, an automated trade checking processor, will work in tandem with Deutsche Bank to enhance its trade document controls, ensuring scalability for profitable growth, with an effort to improve clients' experiences in the letters of credit business.
The German bank has agreed to integrate the Traydstream platform into the Deutsche Bank structure and intends to roll out the platform globally.
Claudia Hussy, Trade Finance Product & Process Management at Deutsche Bank, stated: "Traydstream's extensive trade expertise and technical knowledge will enhance our Trade Finance offering, improving the processes for our global documentary trade business.
"It brings our client service to the next level and is a further endorsement for automated document checks as a key enabler for the digitisation of documentary trade products.
"Traydstream has recently launched the 2.0 version of its platform, with enhanced speed and accuracy of its data extraction and classification models, and integrated third-party providers for compliance checks. The 2.0 platform further augments all workability checks, across all available documents, including underlying letters of credit, in accordance with global trade rules."
The 2.0 platform has undergone an update which enables cloud-native architecture along with new user interfaces that utilise learnings from documents the system has already processed over the past twelve months.
Traydstream and Deutsche Bank are bolstering their preexisting relationship which dates back to July 2021. After trailing Traydstream's automated document checking platform pilot, Deutsche Bank has further committed to Traydstream's AI services entrusting the firm to develop its trade operations. "The entire team at Deutsche Bank, from Business to Operations and Technology, have been clear on the value add that they are looking for. Traydstream is excited to work with Deutsche Bank – the leading Trade Finance bank in Europe – on the transformation of their global documentary trade business," added Moshe Wolfson, Traydstream Global Sales & Implementations Head for Europe.