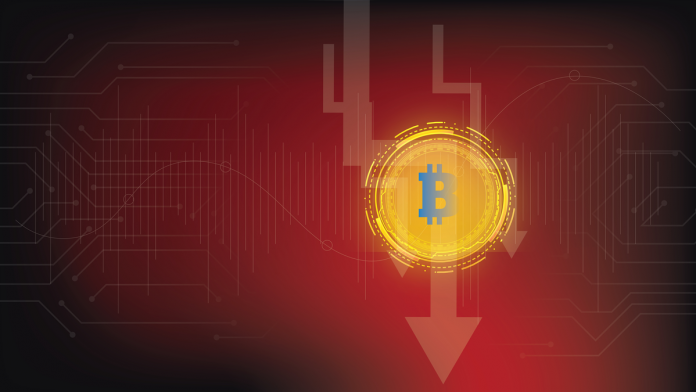 Bitcoin is currently trading under £20,000 as the market continues its decline.
The dramatic fall comes as investors continue to pause on trading of various cryptocurrencies, leading to its downward spiral.
Bitcoin has suffered its worst decline since 2020, currently trading at £16,769 at the time of writing. To put this in perspective, the cryptocurrency was trading at £35,275 a year ago, falling 52%. 
Furthermore, other major cryptocurrencies such as Ethereum and DOGE continue to fall at a similar rate. 
Despite the drop over the past several weeks, the market in the past 24 hours is trending upwards, albeit over a short period of time. 
Popular investor of crypto currency, Elon Musk, has reaffirmed his belief in DOGE after its hit, tweeting: "I will keep supporting Dogecoin."
Such collapses in the market are often referred to as a 'Crypto Winter'. Speaking at a Money 20/20 Europe panel on faster crypto payments, Managing Director of Ripple Europe, Sendi Young, spoke on the imminent crypto winter and believes that such collapses 'won't be the first and won't be the last'. 
"If we have come out of this already we can come back stronger. It is not the first and won't be the last. We always follow the motto of working on the ecosystem, to build, evolve and transport better, and I think that focus will continue to serve us well in regards to this current crypto winter."
Bitcoin, Ethereum, and other cryptocurrencies falls come after last month, TerraForm Labs' Luna and USD crypto tokens crashed, falling dramatically by 98%, ultimately ceasing to exist and reforming under a new blockchain.
TerraLuna's crash attributed to the overall drop in the crypto market, which has now seen its own rapid fall in recent weeks.