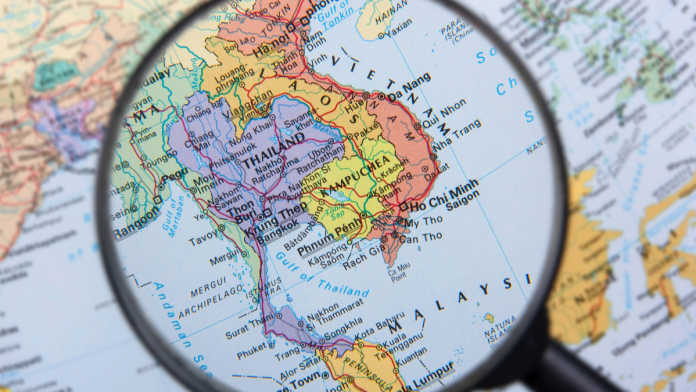 Singapore-based banking provider Episode Six has further solidified its presence in Southeast Asia through a collaboration with Galaxy Finx.
The deal will see Episode Six supplying their fintech partner with cloud-based card and payments processing, together with physical credit and debit card services. This will happen through Episode Six's 'Tritium' platform, which the company claims is well-equipped to support not only traditional financial institutions, but also digital banks.
Tritium's offering provides a digital wallet management system that can also act as a gateway to card scheme processing and transfers across bank networks, ATMs, and POS devices. These are all vital arteries for the developing digital payments infrastructure in Vietnam, where Galaxy Finx operates from.
John Mitchell, CEO and Co-Founder of Episode Six, commented: "Episode Six is proud to be working with Galaxy FinX, which is our first partnership in Vietnam and our first with an entirely virtual-bank builder in Southeast Asia.
"There is tremendous growth potential for digital-only banking in Vietnam and across Southeast Asia, where millions of consumers and small businesses remain unbanked or underbanked. Our technology is ideally suited to helping pioneers like Galaxy FinX design and deliver products that meet the needs of digitally native customers in Vietnam and beyond."
Vietnam has historically been lacking in terms of access to traditional checking or savings bank accounts. Data analyst Merchant Machine has stated that it is the second most unbanked nation in the world.
However, this is about to change due to mobile banking becoming more prevalent in the country, with Galaxy Finx and Episode Six looking to take the lead in this revolution.
"Episode Six has a proven track record of its payments technology globally and in Asia-Pacific," said Marcin Miller, CEO of Galaxy FinX. 
"Vietnam is growing to become a digital economy and Episode Six's modern cloud-based card and payment processing platform will enable us to develop better digital propositions to serve the needs of the local market and our customers.
"We look forward to exploring opportunities with Episode Six as we continue to expand our products and services in Vietnam and across other markets in Southeast Asia in the future."