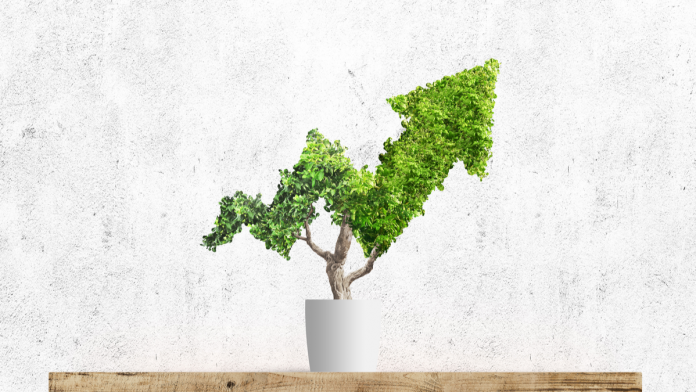 Members of The Payments Association record significant progress towards ethical and sustainable growth (ESG), a new report suggests.
The whitepaper titled 'Sustainability Superheroes: a how-to guide to ESG for FinTechs' was recently published by the Association with the goal of becoming a lighthouse for all fintech companies embarking on a journey towards a complete ESG rejuvenation.
As the report points out, over the last decades the primary focus of businesses has shifted from generating maximum shareholder returns to balancing the scales between profit and other concerns under the tag 'sustainability'.
Tony Craddock, Director General at The Payments Association, commented: "We are extremely proud to be releasing this report at a time when the industry at large is fully embracing ESG goals. Now more than ever before, people want to make more environmentally sustainable decisions and that extends to the brands they do business with.
"We're pleased our report not only outlines the ways in which companies can become more ethical and sustainable, but also that it shows that the majority of companies have already started down that path."
In terms of data accumulated through The Payment Association's members and their own ESG goals, the report shows that over 90% of companies have marked a positive development in gender equity. How their products and services impact society is taken into consideration by 80% of the surveyed participants. An equal 60% from all respondents are either looking into reducing waste from their supply chain or have prioritised ESG stakeholders.
The whitepaper includes a 'sustainability superheroes' section which goes to highlight exemplary behaviour in terms of ESG from companies such as Mastercard, FIS, Algbra, SVP and more.
There are, of course, different interpretations of what makes a goal ethical and sustainable, but the results from the study are evident that the fintech industry is taking considerable steps towards making sure these goals have a positive impact on society, the publishers argue.
Jim Colvine, Senior Vice President, Priceless Planet at Mastercard, commented: "Increasingly, people are recognising that the things we produce, buy, and consume matters to our planets' environment. COVID-19 only heightened these concerns, and now more than ever people want to make a positive, sustainable impact on the world.
"It's extremely encouraging to see the fintech industry recognise this. With most companies already showing that they're on a path towards being more environmentally and ethically focused, it's clear that progress is being made.
"At Mastercard, we're making headway by having a robust portfolio of environmentally friendly solutions, including our Carbon Calculator, developed with Swedish fintech Doconomy, which makes it easy for consumers to understand their carbon footprint, and our Sustainability Innovation Lab brings together innovators and customers to design climate-conscious digital solutions.
"It's our responsibility as an industry to meet the expectations of our consumers and ensure sustainable goals are being set and met, for the planet's sake."