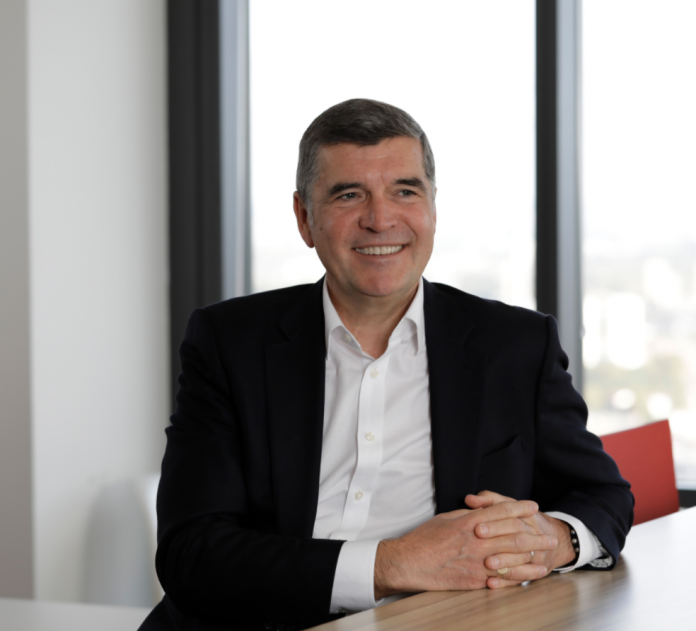 Throughout 2021, frenetic payments innovations, that accommodated the consumer need for more versatile and digital methods of payment, quickly gathered pace. This was driven, in part, by pandemic restrictions and COVID-19 transmission anxieties.
Now, the global position remains dynamic and fuelled by concerns of new strains, most recently Omicron. With the varied success of vaccine rollouts globally, the business outlook in 2022 will unfortunately continue to be negatively affected, in some markets more than others.
Though consumer spending behaviours in these markets may take on a more familiar complexion, the payments ecosystem will continue to adapt to this new environment. In this piece, David Poole, Global Head of Mobile Solutions, MYPINPAD shares my predictions on what the key evolutions from the payment sector will be in 2022.
PIN will increasingly be Digital and used on Mobiles
MYPINPAD's solutions are live on three continents and will shortly be live on five. Currently, we boast four PCI accredited certifications the first is the Software-based PIN Entry on COTS (SPoC) Standard which provides a software-based framework for protecting PIN entry on COTS devices. The second is the Contactless Payments on COTS (CPoC) Standard which focuses on the security of those solutions that allow merchants to accept contactless payments through smartphone or other COTS mobile devices. In conjunction with our service delivery, we also have PCI DSS and PCI PIN.
Building on the existing SPoC and CPoC standards, the industry is currently awaiting publication of a new standard Mobile Payments on COTS (MPoC). MPoC is being designed to support further advancement of the use of mobile phones to accept payments. Among its more revolutionary features is the anticipated inclusion of PIN entry on smart mobile devices, allowing higher value transactions to be completed using a PCI compliant, SoftPoS technology.
This continuing evolution of card payments through the MPoC standard comes as particularly good news for smaller merchants who will be able to free themselves of expensive, specialist card readers and their associated monthly contracts. Instead, they'll be empowered to offer their customers a seamless payment experience running on their smart device.
Allowing for a certified SDK?
There is much speculation that the expected PCI MPoC standard will also differ from SPoC and CPoC in that it will provide for the certification of an SDK architecture. Currently, an SDK architected solution is unable to be designed or tested to a PCI standard. There is some market speculation that this will change in 2022 which shall encourage global large-scale players to enter the market. Imagine accepting a card payment, effectively on demand, via your business mobile banking application.
We know that there is significant demand for a PCI compliant SDK architected solution. As a result, we hope that the predictions about MPoC will be correct in 2022.
Buy Now Pay Later could become more regulated
Buy Now Pay Later (BNPL) has enjoyed a massive surge in popularity in recent years with the likes of Klarna and AfterPay leading the charge. In countries such as Brazil, BNPL has experienced success to the point that payment providers no longer even consider going to market in the country without offering the function. MYPINPAD supports BNPL and we expect this to expand to other markets in 2022.
The number of consumers opting for BNPL in the UK is following a similar trend and is increasing at such a pace that it is rapidly becoming viewed as a fast-track to quicker sales. Should this trend follow its current trajectory throughout 2022, it could result in BNPL becoming much more heavily regulated before the year draws to a close.
Contactless CVM limits continue to win market share against cash
To encourage a move away from the use of cash during the height of the pandemic, the contactless spend limit was increased in many markets globally. Although it is unlikely these limits will be increased again in 2022, the global trend towards contactless payments has been well established and will continue to grow.
And this trend is not going to reverse. UK Finance reported in its 2021 Payment Markets Report that contactless payments in the UK accounted for more than a quarter (27%) of all UK payments in 2020. 83% of the UK population now use contactless to pay. Additionally, and perhaps most interestingly, by the end of 2020, 17.3m people in the UK, that's 32% of the adult population, had registered a mobile device in order to pay via contactless, without a card. If you look more closely at the data, the percentage registering a mobile device increases to over 50% in those aged 16-34. So, we can conclusively state that this is a trend that is only going to continue to grow.
In the UK, the newly increased £100 contactless limit has been rolled out everywhere across the country and is being widely used. In Australia, where the limit has been $200 for some time, consumers made around 625 electronic transactions per person on average in 2020/21, compared to the 275 from a decade earlier.
SoftPoS products will continue to proliferate
The demand for SoftPoS products shows no sign of diminishing. Indeed, the more the technology proliferates, the more merchants come to appreciate the benefits it confers from choosing how, when, and where contactless payments can be accepted to obtaining detailed analytics for better decision-making.
As well as agility and business intelligence, SoftPoS potentially offers greater security than traditional payments hardware. When traditional handheld devices go out into the field they become vulnerable as we have seen recently with the PAX Technology episode. Conversely, SoftPoS terminals are continually monitored in real-time for any fraudulent or anomalous activity so action can be taken much quicker. Thus, adding to their appeal among merchants.
2022 and MYPINPAD
2022 will be a year of continued growth for MYPINPAD and by the year-end we will be live on all five continents. As the pioneers of payment acceptance on smart devices, we are eager to study the first draft of the MPoC standard, which we anticipate will be available in Q1 of 2022. We are already developing our SDK solutions and working with a few select partners to bring this to market in a newly compliant solution as soon as it becomes practical.
Our SDK solution provides a tool kit that enables partners to read a card and/or verify a PIN on demand. We are already working with banks who want to use this toolkit as part of their authentication service in several new and exciting use cases. Our banking partners will be going live with these use cases in 2022.
As payments technology becomes more sophisticated and prevalent and as the regulatory ecosystem flexes to meet its capabilities, MYPINPAD is committed to remaining at the forefront of payments and authentication innovation in 2022.