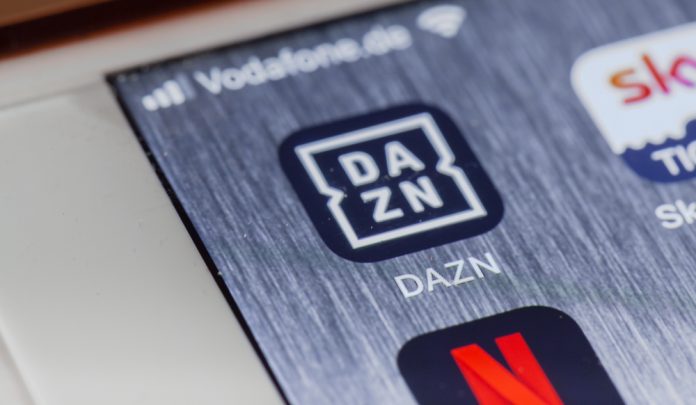 DAZN will mark the world Super Middleweight unification blockbuster between Canelo Alvarez and Billy Joe Saunders on 8 May with the launch of the digital streaming service's first-ever set of non-fungible-tokens (NFTs).
The drop, showcasing iconic moments from the bout, includes four collections (Knockout: Legendary Edition, Tale of the Tape, Prediction and Fight Highlights) of NFTs.
Furthermore, the collections are accompanied by real-life rewards, including never-before-sold memorabilia and exclusive boxing experiences, whilst most collections will offer both an Alvarez and Saunders edition.
"This NFT drop is next level for boxing," noted Eddie Hearn, Matchroom Sport Chairman. "One of the reasons we love working with DAZN is because they're always looking to create new standards for not only boxing, but all sports. No other broadcaster is in the same position to create these unique assets around individual events."
Bidders will have the chance to win signed gloves, annual DAZN subscriptions, personalised video messages from the fighters and Eddie Hearn, along with once-in-a-lifetime experiences for fans.
"We're excited to bring NFTs to boxing, creating new touchpoints with consumers to amplify audience engagement around our events," added Joseph Markowski, DAZN, EVP Global Platform & Revenue Innovation. "This initiative will help DAZN deliver value to our trusted partners and subscribers whilst also allowing the company to explore the new frontier of blockchain technology."
The clash, which will be screened by DAZN in over 200 countries and territories, is set to be staged at the 80,000-seater AT&T Stadium in Arlington with over 60,000 boxing fans in attendance, marking the biggest US sporting crowd since the outbreak of the coronavirus.
All auctions and sales will take place on the largest NFT marketplace, OpenSea.io. The first three collections will open on 8 May before the ring walk and the remaining collection will be sold post-fight on 10 May.