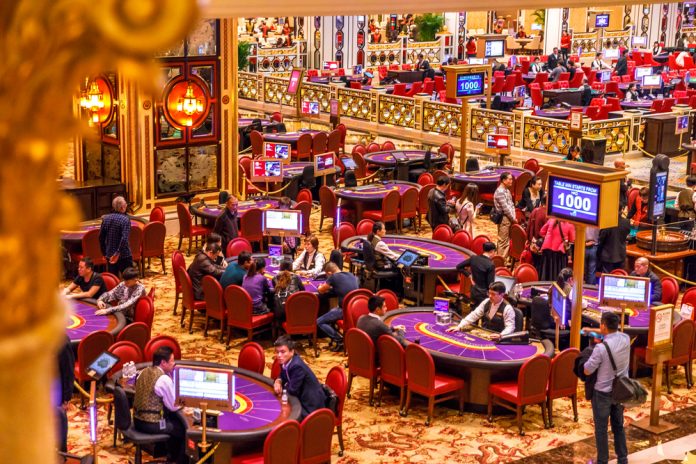 The government of Macau is planning to amend laws regulating the issuing of digital currencies, raising concerns from the territory's gambling sector.
Macau's political administrators are cooperating with China's central bank regarding the issue, as the government in Beijing looks to enhance its use of digital Yuan, as reported by the South China Morning Post.
The planned introduction of e-Yuan in the region is primarily driven by a desire to combat money laundering, tax evasion and terrorist and criminal financing, as Macau is one of the world's largest gambling centres.
Gambling operators have been approached by leadership to discuss the integration of digital currency into the region's economic framework, primarily concerning the use of digital currency for the purchasing of gambling chips.
However, these same operators are also concerned that the use of e-currency could deal a further blow to the industry, largely due to it making the traditional 'junket' system obsolete.
Some of the city's junkets – businesses that act as middlemen for high-staking Chinese gamblers who contribute to half of the area's gambling revenue – are concerned that a traceable currency linked to the central government will cause a collapse in the sector's current structure.
This is largely due to the fact that the purchasing of gambling chips using digital currency would offset the need for junkets to carry out their traditional middleman role.
Macau's casino industry ended 2020 reporting its worst financial year on record, with gaming revenue sinking by 79% to 60.4 billion patacas.
It comes at a time when digital currencies globally are embarking on a period of significant growth, with Bitcoin spiking as a result of the IPO listing of Coinbase.
It continues an immensely positive year for the currency, with it being embraced at an exponential rate by mainstream banks and financial institutions such as PayPal, as well as a diversified asset investment by consumers as the pandemic has shown few signs of slowing.