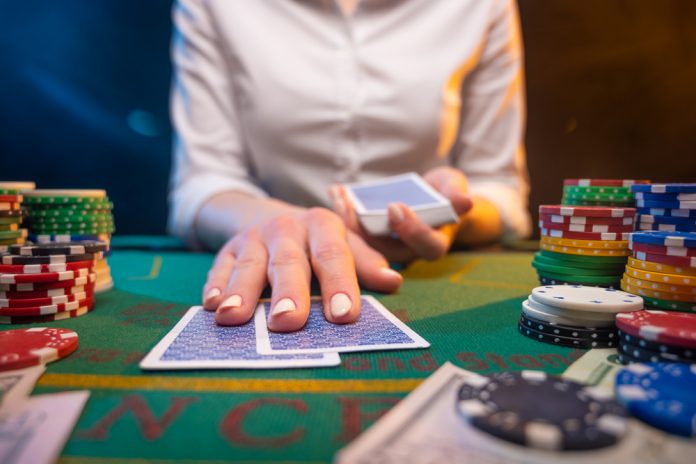 Jamul Casino has announced the introduction of cashless casino slot markers to its casino floor via its partnership with Marker Trax.
Marker Trax will run through the Konami SYNKROS casino management system and will launch at Jamul Casino in Spring 2021.
"Cashless is the future of gaming, and we are excited to introduce this cutting-edge technology to our valued guests," commented Mary Cheeks, President and General Manager at Jamul Casino. 
"This new benefit of our Sweetwater Rewards players club program delivers on Jamul Casino's promise of offering guests and team members best in class technologies to enable elevated experiences. Accessing funds in a convenient and safe manner will be well received by our guests."
As part of the offering, players will be able to sign up online, or onsite through an app, where they will have access to their account balance and billing information. Upon arrival at the casino, guests can immediately access the funds available on their Jamul Casino Marker Trax account from any slot or video poker machine.
Charlie Skinner, Chief Operating Officer of Marker Trax, explained: "We are excited to partner with Jamul Casino to introduce cashless advances to their casino floor.
"The technology is unmatched, and we look forward to a successful launch working with the team at Jamul."
Marker Trax interfaces with Konami Gaming's SYNKROS casino management system, and seamlessly issues, records, manages and tracks players' cashless advances. Account balances will be adjusted automatically to issue a cash-out ticket for winnings.
"From sign-up to cash-out, guests at Jamul Casino can enjoy the best in cashless  convenience, delivered through proven technology," concluded Tom Jingoli, Executive Vice President and Chief Operating Officer at Konami Gaming, Inc. "SYNKROS' time-tested cashless solutions in combination with Marker Trax's leading-edge digital offering make  for a highly dependable, hassle-free experience."