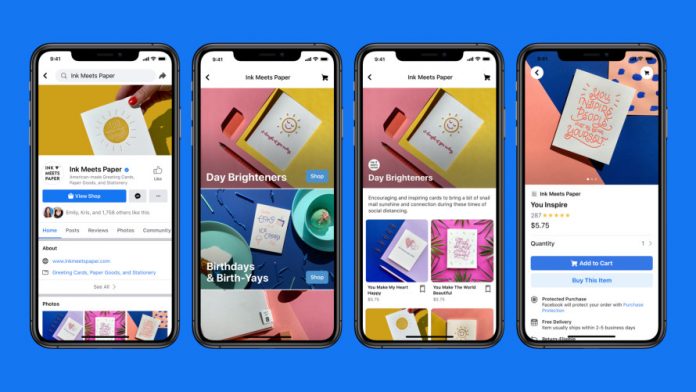 Expanding into the e-commerce sector, Facebook is enhancing its offering with the addition of shops to its social network experience. 
The expansion will see Facebook create a digital marketplace that allows retailers to showcase their products digitally on both Instagram and Facebook. Further enhancing engagement, the digital store will allow for products to be integrated into Instagram Live as they create for deeper marketing opportunities.
It comes as a potential positive to SME businesses that are seeking to do everything in their power to stay operational during this turbulent period, providing them with an alternative method of income as high street stores slowly begin to return to normality.
Offering the following update on its corporate website, Facebook underlined its focus has always been about 'connecting you to what you love'. 
It added: "That means friends and family, but also products, brands and businesses. For years, people have used our apps to buy and sell things from the early days of posting a photo of a bicycle with the caption "for sale," to selling your coffee table on Marketplace and now shopping styles from your favourite brands and influencers on Instagram. It was the people who use our apps who envisioned social commerce. We're helping them make it a reality.
"We want to give people a place to experience the joy of shopping versus the chore of buying. And we want to help small businesses adapt and make it easier for people to discover and shop for things they love.
"Right now many small businesses are struggling, and with stores closing, more are looking to bring their business online. Our goal is to make shopping seamless and empower anyone from a small business owner to a global brand to use our apps to connect with customers. That's why we're launching Facebook Shops and investing in features across our apps that inspire people to shop and make buying and selling online easier."
The launch, which will likely be explained further in coming months, also seeks to elevate the way that firms utilise loyalty schemes, enhancing personalization and providing a deeper connection between consumers and brands.