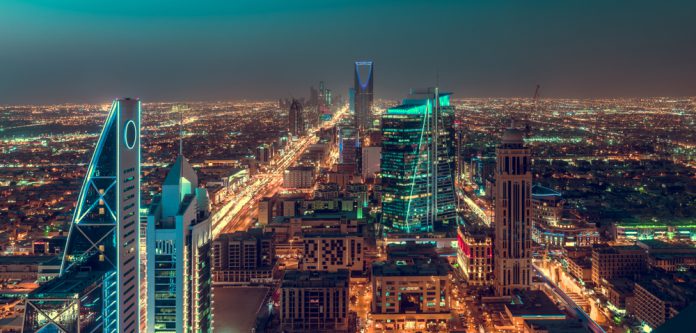 Finablr network brand BayanPay, a Saudi Arabia-based digital payment solutions provider, has landed a payment services provider licence by the Saudi Arabian Monetary Authority (SAMA).

It comes after the successful graduation from the SAMA regulatory sandbox and means BayanPay will offer digital wallets, e-commerce and SME business payments gateway solutions in the region.

Promoth Manghat, Group Chief Executive Officer of Finablr, stated: "Saudi Arabia is a fast-evolving market in the payments space with the right infrastructure readiness and a conducive regulatory framework.
"Through BayanPay, Finablr will support the Kingdom's strategic objectives of becoming a cashless society, one of the goals of the Financial Sector Development Program under Saudi Vision 2030. 

"We look forward to supporting SAMA in pursuit of their vision to promote innovation in the financial sector as we work towards shaping the future of the digital payments landscape within the Kingdom."

Through BayanPay, Finablr seeks to expand its suite of digital services, offering domestic and international payments to consumers and businesses across Saudi Arabia, by leveraging its technology, industry expertise and global network.

The firm currently boasts an extensive portfolio of solutions, which includes an online payments gateway services aggregator that provides an easy and secure way to accept, process and disburse digital payments for B2B, B2C and B2G businesses in Saudi Arabia. As well as its e-wallet service, which is powered by Finablr's technology, enabling Saudi Arabia-based customers to make seamless payments. 

Fahad Al Fawaz, Chairman and Founder of BayanPay, added: "Finablr's experience, expertise and global network, underpinned by its technology leadership, will enable BayanPay to take the next step in becoming a leading player in Saudi Arabia's digital payments space. In line with Saudi Vision 2030, our digital solutions support the development and diversification of the economy by enhancing payment efficiencies for consumers, businesses and the government. 

"Convenience, reliability and a seamless experience are among the many benefits our digital payments ecosystem will provide to customers. We thank SAMA, our partners and well-wishers for their continued support in our endeavour to facilitate the evolution of a vibrant digital ecosystem in Saudi Arabia."

Expert Analysis: Following Finablr's acquisition of a majority stake in BayanPay in 2019, the group has gone from strength to strength in terms of innovations and increasing seamlessness within payments and is positioned well to expand into Saudi Arabia.