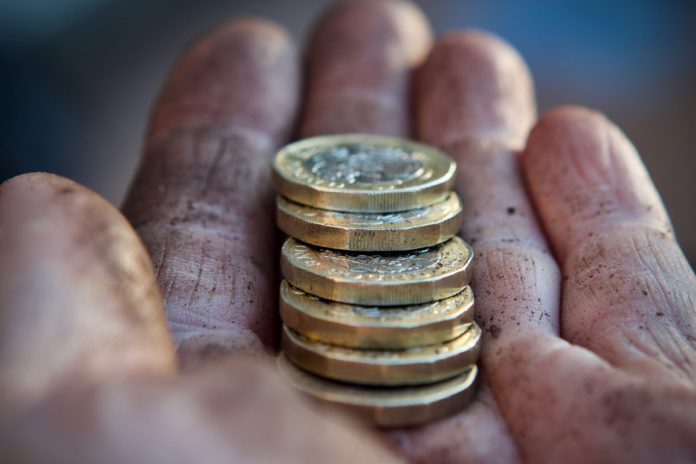 Research by the UK division of global corruption prevention firm Transparency International (TI-UK) has revealed that many of Britain's most prestigious industries have served some of the world's most corrupt.

From independent schools and luxury interior design firms to high street banks and blue chip law firms, the investigation was made up of more than 400 corruption and money laundering cases – amounting to an estimated £325 billion.

At Your Service uncovered nearly 600 UK businesses, institutions and individuals who have supported the movement of fraudulent money, unwittingly or otherwise.

Duncan Hames, Director of Policy at Transparency International UK, commented: "We've known for a long time that the UK's world-class services have attracted a range of clients, including those who have money and pasts to hide.

"Now, for the first time, we have shed light on who these companies are and how they have become entangled in some of the biggest corruption scandals of our time.

"This should act as a wake-up call for Government and regulators, and deliver much-needed reforms to the UK's defences against dirty money."

Some of the most noticeable figures include more than £4.1 million of suspicious funds were paid to 178 different UK educational institutions from the various industrial-scale money laundering operations exposed by the Organised Crime and Corruption Project (OCCRP) and its partners.

Schools such as Charterhouse and Harrow, and leading universities including University College London and the University of St Andrews and TI-UK believe the true involvement of UK firms 'is likely to be far higher.'

TI-UK is said to be calling for a 'radical overhaul' of the UK's current anti-money laundering supervisory regime in order to establish a 'credible deterrent.'

Jane Jee, CEO at AML and KYC compliance specialists Kompli-Global, echoed TI-UK's call for change and believes the UK's defences must be 'strengthened.'

Speaking to Payment Expert, she elaborated: "One way to achieve this is through the use of readily available technology that helps prevent criminal behaviour falling through the gaps in our defences.

"Regulatory technology (RegTech) that features advanced "augmented intelligence" solutions, combined with machine learning (ML) and natural language processing (NLP) can take on the heavy lifting in creating a real-time search of global databases and world-wide media for information on customers which is credible, reliable and up-to-date, as required by legislation.

"This is a crucial way to keep pace with and combat criminals who increasingly find innovative ways to use technology to hide their ill-gotten gains."

Current UK law states services such as private education, architects, interior designers and public relations firms are under no obligation to conduct source of wealth checks.

In total 118 luxury goods and services firms, 81 law firms, 86 banks and financial institutions, 62 accountancy firms were found to have come into contact with the fraudulent £325 billion.

Clients at 10 UK-based banks sent and received more than £500 million worth of suspicious laundromat funds during a ten-year period with approximately £200 million of this total paid into just five bank accounts.

Daniel Bruce, Chief Executive of Transparency International UK, concluded: "Government and law enforcement agencies have made real progress in recent years to reduce the places for corrupt individuals to hide, yet our findings confirm it is still far too easy for criminals and the corrupt to seek impunity with the assistance of UK businesses.

"Despite the dedication of many committed professionals in the fight against corruption, there remains too much poor practice to be able to assume bad behaviour is confined to a few rotten apples.

"Businesses and Government should redouble their efforts, through resource and will, to remove the helping hand for those who have abused positions of power and stolen from their people."