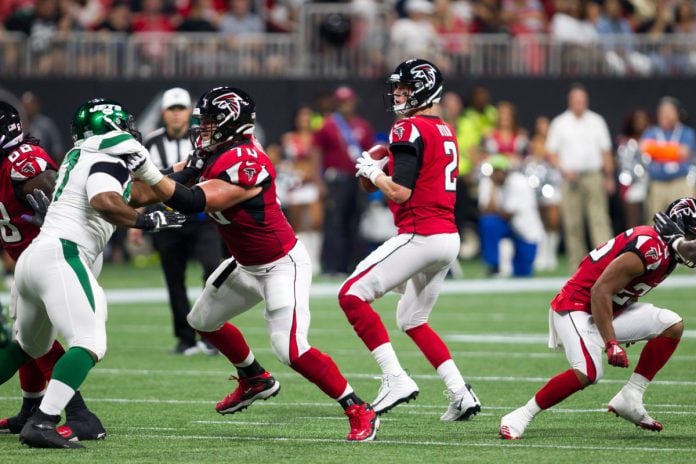 Daniel Kornitzer, EVP and chief business development officer, Paysafe Group, breaks down the impact of US sports betting legalisation, how the role of a payment service provider (PSP) has developed in the States and the ways in which operators can beat competitors through effective payment systems.
The online sports betting industry in the US has continued to gain momentum since the repeal of the Professional and Amateur Sports Protection Act (PASPA) last year enabled each state to determine its own regulatory stance on sports betting.
On the regulation side, Iowa, Indiana, Montana, Washington DC, Illinois, New Hampshire, and Tennessee have all passed legislation enabling regulated online sports betting at some future point in the past few months, with products expected to be live in the market before the end of the year in several states. And this might not be the end of the legislative activity we see in 2019.
Usage of mobile sportsbooks is growing too; in New Jersey, the state that has expanded its mobile sports betting operation furthest since regulation, mobile wagering has consistently accounted for 80% of all sports betting handle has been taken online, reaching 83% in May and then a further high of 85% in July. 
However, in order to maintain this momentum, operators will increasingly need to reach out and connect with new players that either haven't sports bet online before, or only have experience of wagering on unregulated sites.
In order to do so, understanding player attitudes and priorities when it comes to sports betting online is vital. Operators also need to separate themselves from their competitors in order to protect and grow their market share.
Being a trusted, regulated operator is critical
In order to better understand what players think about the new online sports betting market, earlier this year we conducted a consumer research study of current and potential future sports bettors across the US. The results of this research were published in our most recent iGaming industry report All the ways players play. 
A number of key takeaways emerged from the data, but one decisive conclusion we saw is that whether an operator is regulated or unregulated makes a significant difference to players.
In the vast majority of states outside of Nevada, players' only exposure to online sports betting to date has been unregulated so it is unsurprising that this is a critical influence on whether they are prepared to deposit with an operator or not.
Overall, unregulated sites have had a negative impact on player appetite; only 10% of US consumers said that it was irrelevant to them whether a sports betting site was regulated or not. On the other hand, over two thirds (70%) of players told us that they would only ever wager on regulated sites. 
So where the consumer is convinced that a sports betting operator is unregulated, or isn't convinced whether an operator is regulated or not, this will have a huge impact on an operator's acquisition rate and market share.
And in addition to the integrity of a platform, trust in its security also plays a huge role in attracting of dissuading potential sports bettors. Nowhere is this more critical than the perceived security of a player's deposits and withdrawals.
Depositing into an account is the last hurdle to overcome for acquiring new players, so convincing new players to do so (or alternatively putting doubt into their minds) at that moment is critical.
This is especially true because players are naturally distrusting of depositing. Only one-in-three (33%) of sports bettors believe that depositing into an online account is as secure as placing a wager at a retail kiosk in a casino.  
Reassuring players: the role of payments in nurturing player trust
Where players recognise and associate a payment method or payment services provider with being trustworthy, the benefits to operators are significant. And trust comes from both consumer brand recognition of secure payment methods, as well as a history of delivering payment services to relevant regions and industries.
Payment brands that only partner in the US with online sports betting platforms that are regulated reassure consumers that they are wagering with a legal operator.
For a player, payments can serve as the guarantee that they are betting on a regulated platform; for example, as Paysafe Group only partners with regulated online sports betting companies in the US, players can be assured if they deposit to an online sports betting account using paysafecard or Skrill, the site that they are betting on is regulated.
This reinforces messaging from other indicators that a site is regulated such as the Division of Gaming license and regulation stamp.  
Paysafe also has a significant proven history of payment services to global regulated iGaming markets. Paysafe has more than five years of experience in providing online payment solutions to regulated state and provincial lotteries in North America, and over 15 years in providing secure payment processing to licensed iGaming operators in Europe.
With its suite of auxiliary payment services such as online cash voucher paysafecard, and digital wallets Skrill and NETELLER that have been integral to the gaming vertical since 2001, Paysafe has continuously enhanced and tailored its payment facilities from within the online gaming industry as it has evolved.
That experience of pioneering payments in online gaming extends beyond processing iGaming payments in Europe, including to regulated markets in the US.
For operators that are intent on demonstrating the trustworthiness to players, appreciating the value the right payment provider can provide is critical to delivering this crucial element of a growth strategy.