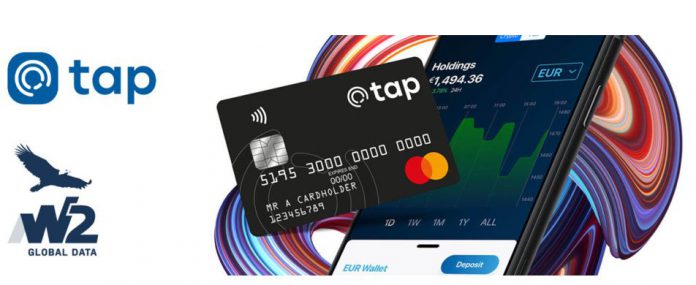 Tap n Go (TAP) has announced it has selected W2 Global Data as its partner of choice for the provision of know your customer (KYC), anti money laundering (AML) and facial comparison (FC) solutions.

Tap n Go is launching its new Crypto Wallet with payment card access for users that want to buy, sell and exchange digital assets.

David Carr, COO of TAP commented: "We are excited to be working with an innovative supplier such as W2. The integration will allow us to validate all applications to ensure that we onboard verified and eligible customers only.

"W2 will validate every applicant against databases for eKYC where applicable as well as the internationally recognised Sanctions and Politically Exposed Persons lists."

Following extensive trials, W2 were selected as the firm's partner for this process due to their "long standing and trusted solution."

The firm has been trading since 2011 and has over 100 organisations around the world that rely on data and/or services provided in order to meet their regulatory or risk management requirements.

Sara West, CCO at W2 commented: "W2 are delighted to have been selected as the preferred partner to TAP and view this as a testament to our on-going product development work to ensure we meet and exceed all current and future regulatory KYC AML requirements.

"We very much look forward to building a strong and long-lasting relationship with TAP."
Chief product officer Gary Pine spoke with PaymentExpert to give his thoughts on what's ahead for age verification in 2019.