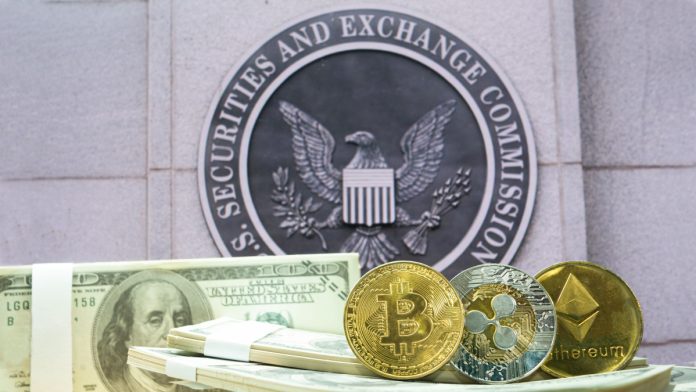 The US Securities and Exchange Commission (SEC) is seeking to overturn Ripple Labs' XRP non-security ruling by lodging an appeal last Friday. 
The filed appeal to Judge Analisa Torres of the US District Court for the Southern District of New York claims that XRP investment contracts under the regulator's security laws were "undisputed facts".
The interlocutory appeal – an appeal filed before the overall case concludes – was lodged a day after Judge Torres' initial allowance of the request.
Much of the SEC's complaints regarding the non-security ruling stems from its belief that retail investors purchasing XRP on the Ripple exchange falls under the same category and expectations of that of typical financial institutional investor regulations.
The SEC appeal stated: "The rulings that the SEC seeks to appeal were legal determinations about the existence of investment contracts based on undisputed facts.
"The undisputed facts (e.g., Order at 23 – Programmatic Sales are 'blind bid/ask transactions') – present a legal question – can an issuer's offers and sales on crypto asset trading platforms create a reasonable expectation of profits based on the efforts of others? This legal question is at issue in a number of pending cases, and a Second Circuit ruling will have 'precedential value.
"The SEC did not argue here or in Terraform that the asset underlying those investment contracts were necessarily a security (and the SEC does not seek appellate review of any holding relating to the fact that the underlying assets here are nothing but computer code with no inherent value)."
The New York court ruled in favour of Ripple last July as it deemed the tokens on the platform did not violate any federal securities laws and did not constitute the need for any investment contracts. 
The order stated: "There is no evidence that a reasonable programmatic buyer, who was generally less sophisticated as an investor, shared similar "understandings and expectations" and could parse through the multiple documents and statements that the SEC highlights."
The SEC acknowledges that the outcome of its battle with Ripple and its XRP token could have future implications on its current dealings with Binance and Coinbase, which the regulator sued for similar alleged security violations. 

The court has given Ripple until 1 September to file a response to the SEC's motion and if the regulator is successful in its appeal, it will still need clearance from the Second Circuit Court of Appeals for the case to proceed.