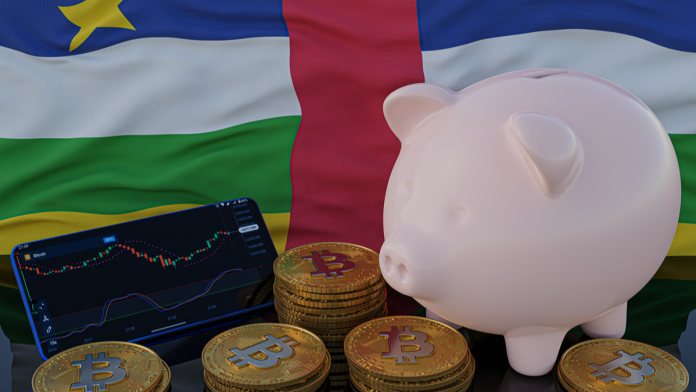 Central African Republic (CAR) has taken significant steps towards a digitised economy with its recent adoption of Bitcoin as a legal currency.
It comes as reports suggest the global use of cryptocurrencies has reached exponential levels, with a constant growth in year-on-year market value giving what used to be a nascent space just a decade ago an explosive impetus into today's limelight.
Blockchain researcher Chainalysis calculates that the rapid adoption of cryptocurrencies reached a transaction volume of $15.8 trillion in 2021, which surpasses 2020 numbers with a whopping 567%.
Understandably, such a thriving space has nurtured high expectations. Individuals, businesses, even national governments are now engaging with cryptocurrencies, trying to position themselves in the front row of what seems to be the next financial revolution.
September of last year saw the Central American state of El Salvador adopting Bitcoin as a legal tender, becoming the first country to do so. Just recently, Central African Republic followed suit, adding Bitcoin as an official currency next to its French-backed CFA franc.
In a statement, Anthony Oduu, CTO and Co-Founder of cross-border payments platform Verto, explained what this means for the African nation and the continent as a whole.
"The Central African Republic's adoption of Bitcoin as its legal currency, becoming the second country in the world to do so after El Savador, places the country on the map of the world's most visionary countries," said Oduu. "The implementation adds greater legitimacy to cryptocurrencies as they become increasingly intertwined with the financial system.
"However, country-wide adoption will be very much dependent upon the performance of infrastructure and locals' attitudes towards the currency. The Central African Republic does not have the best standard of telecommunications and digital infrastructure."
With over 4.5 million people living there, only 11% or around 500,000 had internet access in 2021, according to findings from DataReportal. Furthermore, the Economist Intelligence Unit estimates that less than half of the total population has a working mobile connection.
"Significant investments will need to be made if we're to see digital currencies accessible and successfully implemented for the entire population, especially for those who're unbanked," Oduu continues. "Ultimately, it will be challenging to see country-wide use of the new legal tender until infrastructure issues and locals' education around the currency are addressed.
"This decision comes at a time when the African continent is particularly divided; Egypt and Morocco have banned the usage of cryptocurrencies completely, whilst others have partial restrictions. The adoption of Bitcoin as the CAR's legal tender might not move the needle completely, but it may encourage other countries to be more open-minded to digital currencies, such as stablecoins and Central Bank Digital Currencies," Oduu concluded.