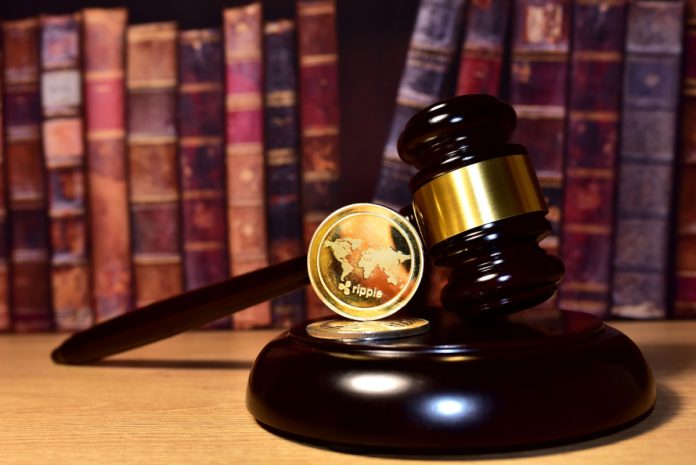 In what could prove to be a landmark victory for the US crypto market, Ripple Labs' XRP token was ruled not 'a security' following its lengthy legal battle with the Securities and Exchange Commission (SEC). 
This comes after years of back-and-forth between Ripple and the SEC, with the latter believing the crypto platform to be circulating its XRP token as an unregistered security. It would have forced Ripple to go through various licence agreements to recognise XRP as a financial instrument of trade, ultimately being charged. 
The SEC filed its suit against Ripple back in December 2020 for allegedly failing to register its XRP as a security.
However, the US District Court of the Southern District of New York ruled in favour of Ripple as it deemed the tokens on the platform did not violate any federal securities laws and did not constitute the need for any investment contracts.
Ripple was found to have sold up to $728.9m worth of XRP to hedge funds and other various parties, with institutional sales being cited as the reason for the SEC's charge against the crypto platform as it was believed the investment contracts would allow XRP investors to profit.
The New York judge also found that institutional sales to Ripple were to "promote and increase the value of XRP by developing uses for XRP and protecting the XRP trading market".
The court has now placed an order partially granting motion for summary judgement on behalf of the SEC. The regulators motion for summary judgement on an "aiding and abetting claim" was "not clear whether Larsen and Garlinghouse knew or recklessly disregarded the securities laws", pertaining to Ripple's Co-Founder Chris Larsen, and CEO Brad Garlinghouse.
The order stated: "There is no evidence that a reasonable programmatic buyer, who was generally less sophisticated as an investor, shared similar "understandings and expectations" and could parse through the multiple documents and statements that the SEC highlights, which include statements (sometimes inconsistent) across many social media platforms and news sites from a variety of Ripple speakers (with different levels of authority) over an extended eight-year period."
The aftermath of this major court battle could have significant implications on the wider US crypto regulatory landscape as the SEC has been intensifying its efforts to regulate crypto exchanges and its tokens it deems as unregistered securities.
SEC Chairman Gary Gensler has been at the forefront of this regulatory battle, as the financial regulator also filed suits against Binance and Coinbase this year citing the same regulatory issues.
However, due to Ripple's XRP token beating the SEC's securities claim, this may bold well for Binance, Coinbase and other US-based exchanges who walk into the similar claims.
Garlinghouse tweeted his thoughts on the legal victory, stating: "We said in Dec. 2020 that we were on the right side of the law, and will be on the right side of history. Thankful to everyone who helped us get to today's decision – one that is for all crypto innovation in the US."