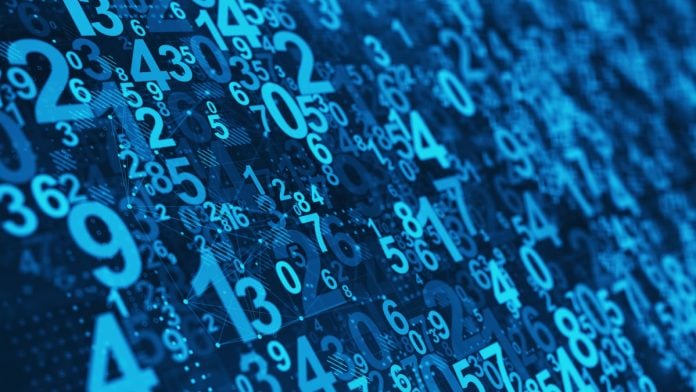 Number crunching is a key component of the payment industry, with digits scattered across the sector's key stories.
Each week, Payment Expert digests these digits and brings an overview of the past payments week in numbers. This edition looks at Pay.UK's venture to battle rising UK fraud rates, and Visa's advancements into LatAm.
Pay.UK to fight £1bn UK fraud market
Pay.UK is tackling the UK's growing fraud market by establishing a protective financial network built with data from firms like Visa, Synectics Solutions and Featurespaces.
Kate Frankish, Chief Business Development Officer and Anti-Fraud Lead at Pay.UK, said: "Fraud losses exceeded £1bn last year, which is equivalent to around £2,300 being stolen every minute.
"To outpace the scammers, we will need to work together, with better collaboration and knowledge sharing. That's why Pay.UK is bringing the payments industry together to share data and resources."
Pay.UK to build a network for enhanced fraud detection
Visa acquires Pismo for $1bn in 'first-of-its-kind' LatAm deal
Brazilian fintech Pismo has been successfully acquired by Visa in a move that will bolster the latter's presence in Latin America.
With a price tag of $1bn, the fintech acquisition deal is the largest of its kind in the region and is definitely a positive sign for investors looking to develop the payments space there.
Jack Forestell, Chief Product and Strategy Officer at Visa, commented: "Through the acquisition of Pismo, Visa can better serve our financial institution and fintech clients with more differentiated core banking and issuer solutions they can offer their customers."
Visa acquires Brazilian fintech Pismo for $1bn
Mambu find SaaS firms '2.5x more resilient' in market uncertainty
Focusing on their post-COVID recovery process, Mambu has released its latest report where it shows that Software-as-a-Service (SaaS) companies are 'more resilient to withstand market shocks' and recover 2.5x faster in comparison to other services.
Ben Thomas, Head of Customer Value at Mambu, commented: "Use of a SaaS platform offers a comparative reduction in core operating expenses, allowing extra funds to be redirected into product innovation – which drives a better customer experience – while building resilience for banks that helps them retain and attract new customers."
Mambu: SaaS platforms withstood COVID pressures better than rest of industry
Weavr tackles $7tn embedded finance market
Weavr has released its latest solution for financial service providers that will help them tap easier into the embedded finance market that is protected to reach $7tn by 2030.
Alex Mifsud, Co-Founder and CEO of Weavr, commented: "An embedded financial revolution is happening all around us, and this new solution makes it much more viable for established financial institutions to seize the opportunity, not just fintechs or big tech."
Weavr announces new embedded finance tool to unlock 'significant revenue streams' 
Pleo says 80% of customers are using Open Banking
Pleo and Yapily have extended their Open Banking partnership, which will look at more ways to popularise the tech across Europe.
According to Pleo, 80% of its returning customers are using Open Banking for repeating account payments, which have reached a total of €7.3m in transaction value recorded by Yapily.
Pleo boosts account top-up offering with Yapily Open Banking deal extension