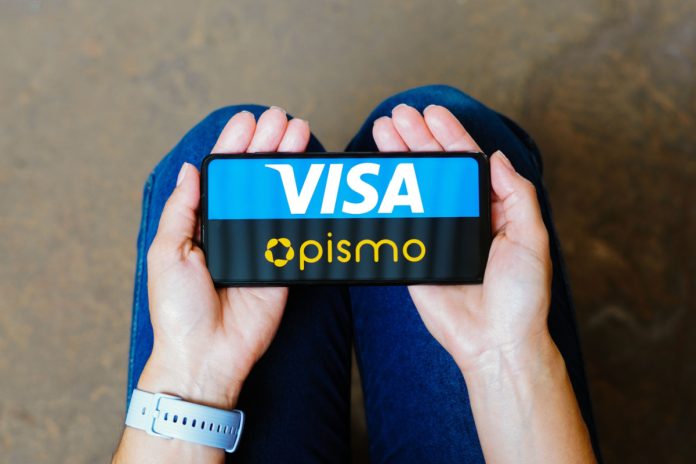 Visa has agreed a deal to purchase Brazilian fintech platform Pismo for $1bn to bolster its presence in the Latin American market.
The deal becomes the largest fintech acquisition of its kind in the region and has instilled renewed confidence in Latin America and its potential as a burgeoning fintech and payments hotspot.
Pismo is a financial services provider which enables banks and financial institutions with cloud-native services to enhance their core banking and payment processing functionalities.
The Sao Paulo-based firm has since gone on to process more 4 billion monthly API calls, as well as host more than 70 million accounts, with total yearly transactions rising to more than $200bn.
It was widely reported in March that Pismo was up for sale with Mastercard joining Visa to acquire the company yet ultimately, it was Visa who beat their competitor to the sale.
"Through the acquisition of Pismo, Visa can better serve our financial institution and fintech clients with more differentiated core banking and issuer solutions they can offer their customers," said Jack Forestell, Chief Product and Strategy Officer at Visa.
Pismo joins the likes of Tink and Currencycloud who have been acquired by the payment network giant over the last several years, with Tink being bought for a reported $2.2bn.
As part of the deal, Pismo will retain all of its current management team once the terms of the agreement are finalised, with its operations in Latin America, Europe, North America, Southeast Asia and India continuing.
"At Pismo, we aim to enable our clients to launch cutting-edge payments and banking products within a single cloud-native platform – regardless of rails, geography or currency. Visa provides us unrivalled support to expand our footprint globally and help shape a new era for banking and payments," said Ricardo Josua, Co-Founder and CEO of Pismo.
To read more about Pismo, read Payment Expert's one-on-one interview with the company's International CEO, Vishal Dalal, click here.