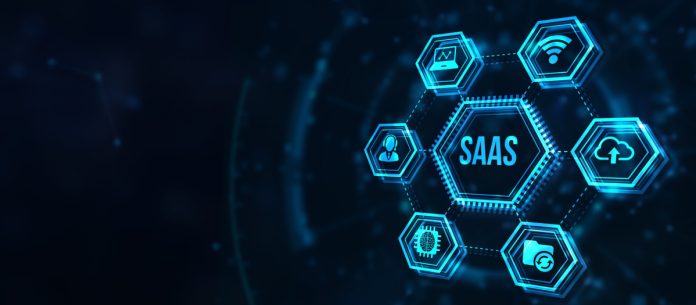 Revealed in a new report from Mambu, the cloud banking platform highlights that Software-as-a-Service (SaaS) companies recover 2.5x faster than other industry services.
The 'Turning turbulence into triumph' report analyses how SaaS-powered financial institutions are "more resilient, able to better withstand market shocks and return to growth more quickly", alluding to post-pandemic market effects. 
The report also examines how personal lenders, SME firms and neobanks have navigated through the effects of the pandemic over the last three years, highlighting the methods financial institutions can use to further its resilience moving forward.
SaaS platforms averaged 47% revenue growth in 2019, dropping 14% in 2020 when COVID-19 hit. However, this decline appears greater when the report revealed other financial sectors only achieved a 1% growth in 2020.
In the year following 2020, SaaS financial firms' revenue growth grew to 34% which was higher than the industry average of non-SaaS firms, only achieving a steady growth of 10%.
Ben Thomas, Head of Customer Value at Mambu, commented on the findings: "The benchmarking data demonstrates how SaaS technology has aided financial institutions all around the world in developing resilience, protecting them from the most severe economic shocks and enabling them to continue growing in the face of ongoing change.
"What's more, the benefits of adaptability are inexpensive. Use of a SaaS platform offers a comparative reduction in core operating expenses, allowing extra funds to be redirected into product innovation – which drives a better customer experience – while building resilience for banks that helps them retain and attract new customers."
The lending sector also saw a considerable shift in growth over the course of the effects of the pandemic, with upper-tier lending firms seeing loan growth shrink from 3% in 2019 to -22% in 2020.
SME lenders fared better than their counterparts in keeping revenues above the line in 2020, with those run on a SaaS-core achieving annual loans growth rate of 7%. Their traditional counterparts didn't reach this level of growth until 2021, by which point SaaS-powered SME lenders had pulled ahead to 28% growth.