As confirmed this morning, Ladbrokes Coral has settled on a £5.9m penalty package sanctioned by the UK Gambling Commission (UKGC) following a number of 'systemic failings' which Barley Laing UK Managing Director of digital ID verification services provider Melissa (Melissa.com) states should act as a 'wake-up call' for gambling incumbents. 

The UKGC stated that the Ladbrokes Coral Group had ineffective controls to identify and interact with customers who may have been suffering gambling harm or money laundering.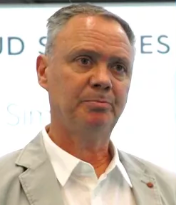 Laing told PaymentExpert that there is 'no excuse' for compliance infractions. He explained: "The large fine imposed on Ladbrokes Coral by the Gambling Commission needs to be a wake-up call for both the gambling and wider financial services sector. But it's not the monetary hit that's the only issue, it's the brand damage caused by the publicity surrounding such a fine and the implications this has not only in the short, but also long-term for the business.
"Today, there is no excuse for not adequately knowing who your customers are for anti-money laundering (AML) compliance, because there are products and services that ensure businesses adequately know their customers – all available at little cost."

As part of this penalty package, the Ladbrokes Coral Group's new owners GVC will pay £4.8m in lieu of a financial penalty and will divest £1.1m gained from customers as a result of its failings.

GVC will also review the top 50 customers for the years 2015-2017 to consider whether any further failings can be identified, and if so they will divest themselves of profit accordingly.

Laing added: "To ensure compliance with Know You Customer (KYC) and AML regulations worldwide it's vital organisations have access to tools that provide access to billions of records worldwide, such as passport, driver licence and ID card data, and confirmation of vital proof of address; along with access to up-to-date watch lists, such as politically exposed persons data.

"Also, from a customer experience stance, it's now possible for AML checks to take place in real-time to avoid slowing the customer onboarding process or cause inconvenience, even during sophisticated operations such as biometric validation and liveness tests.
"The current Fourth Anti-Money Laundering Directive (4ADML) and soon to be law Fifth Anti-Money Laundering Directive (5AMLD) place steep financial and other stringent penalties on those businesses in the EU that don't know their customers for AML purposes.

"Organisations need to ensure compliance with these directives by investing in the available cost-effective KYC and AML products and services that will prevent damaging sanctions against them, along with the negative publicity and associated brand damage these penalties will bring. Such an investment will also ensure they have a clear business advantage."