Payment Expert's Blockchain Bulletin analyses how the world of blockchain is constantly evolving and having a major impact on the payment industry, with cryptocurrencies, NFTs and the metaverse revolutionising the space.
This week, SEON's Tamas Kadar addressed some of the likely fraud concerns connected to CBDCs and why fraudsters are already targeting the digital currency, whilst Genesis and Gemini asked a US Court to throw out an SEC lawsuit.
'CBDCs are both a blessing and a curse in equal measure'
CEO of SEON Fraud Fighters, Tamas Kadar, wrote for Payment Expert this week to outline why Central Bank Digital Currencies (CBDCs) can become a gateway for fraudsters to enact new attacks.
Kadar outlines that such attacks have already started to occur, with fraudsters targeting China's Digital Yen since its soft launch in 2021 and notes various bodies are making security and anti-money laundering policies to be "highly resilient".
"Ultimately, the creation of a CBDC requires sensitive financial information to be centralised onto a single ledger. While this might not sound alarming at first, it means that CBDCs would pave the way for the creation of a single database, which stores records of an entire nation's financial transactions," said Kadar. 
Yves Mersch outlines how MiCA was established at London Blockchain Conference
Day 2 of this year's London Blockchain Conference was opened by a keynote speech from Yves Mersch, former Executive Board Member of the European Central Bank, as he outlined why the landmark Markets in Crypto Assets (MiCA) bill was passed recently and its potential impact on the crypto regulatory landscape.
Mersch also detailedthe determining factors that accelerated MiCA's passing and whether the legislation will signal an end for private sector innovators.  
He said: "MiCA is trying to not invent the wheel, but to build on the existing legal framework. The anti-money laundering directive, but also the payments directive, the alternative directive and different repos from the financial action task force and work by the G7."
Genesis & Gemini aim to remove SEC lawsuit during bankruptcy case
Bankrupt Genesis, alongside former 'Earn' partner Gemini, has asked for a Securities and Exchange Commission (SEC) lawsuit to be pulled after refuting the US financial regulators 'unregulated securities' claim.
The SEC charged Genesis and Gemini over the pair's 'Earn' programme, which ran into huge complications last November. Up to 100,000 user accounts were frozen with billions of dollars of investor money locked up.
This ultimately also led to Genesis filing for Chapter 11 bankruptcy in January after the cryptocurrency lender was not able to financially support itself after not being paid loans it was owed from now-collapsed crypto hedge fund Three Arrows Capital.
CANVAS helps debut Australian CBDC
Australia has become the latest country to test launch a pilot CBDC with the Reserve Bank of Australia and the Digital Finance Cooperative Research Centre (DFCRC) working alongside CANVAS to help launch the project.
"We believe our solution has the potential to dramatically increase speed and reduce the risks and costs compared to traditional Foreign Exchange Trading & International Remittance networks, and will radically transform finance and markets over the next decade," said David Lavecky, CANVAS Co-Founder & CEO.
Canadian crypto regulatory guideline see's another exchange leave the market
Bybit joins the likes of Binance and OKX of exchanges moving its operations out of Canada following the country's updated crypto regulatory guideline which forces exchanges to go through a rigorous due diligence process.
Whilst some of the big players such as Binance are leaving the market, this does not mean that all is lost in Canada as Coinbase has recently hailed the regulatory measure, believing it to be good for the industry as other major exchanges, like themselves, are battling with regulators in the US.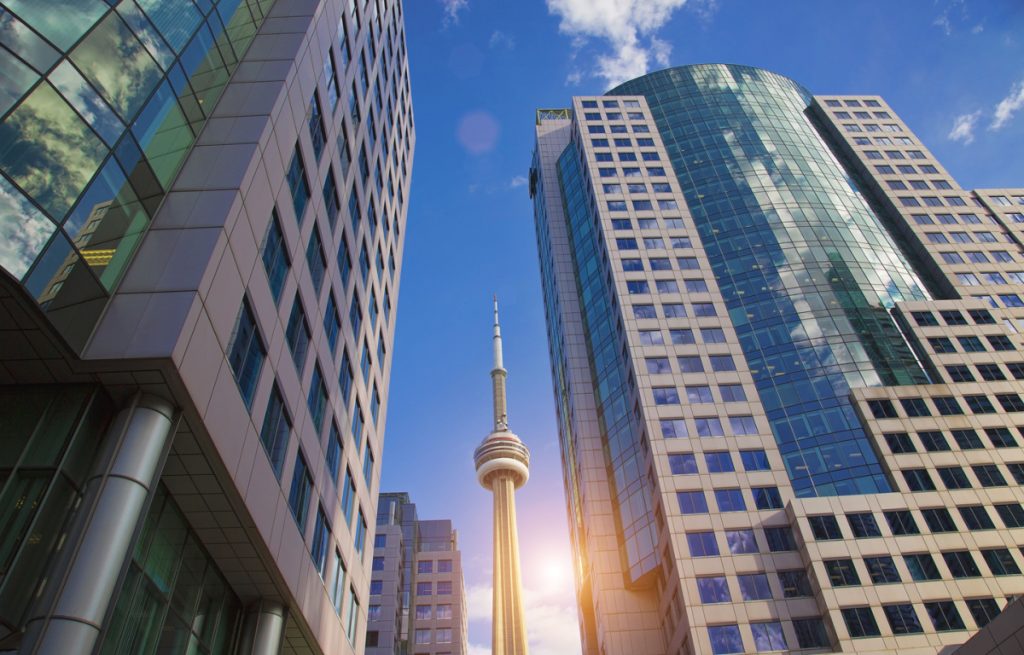 Whitepaper weighs up Blockchain as solution for sustainable processes
A whitepaper released by Standard Chartered and the Singapore FinTech Association reveals that blockchain or Distributed Ledger Technology can hold the answer for financial institutions to build more sustainable process models.
Whilst the whitepaper acknowledges much of blockchain's potential in this field may not be fully realised until 2030, barriers within payments, such as lack of transparency, inefficiencies in cash, and underutilisation of data, could help be addressed more effectively.