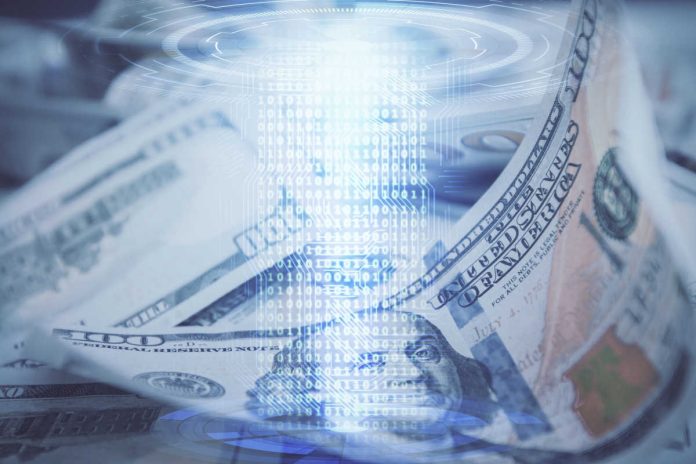 In what could prove to be a landmark regulatory bill if it gains enough traction, the US House of Financial Services Committee has published a draft stablecoin bill which indicates the country is looking into the regulation of digital assets.
The draft bill explores various avenues into how and why potentially regulated digital assets may be integrated into the US, with enforcement, requirements to be a stablecoin issuer, interoperability standards and a moratorium all being addressed. 
Amongst other things, the bill also reveals that the House of Financial Services Committee intends to run a study on Central Bank Digital Currencies (CBDCs) and how a digital dollar would be interpreted in the wider US financial market.
This is the first major crypto legislation released by the US this year as it's financial regulator, the Securities and Exchange Commission (SEC) has ramped up its efforts to become more stringent on cryptocurrency exchanges operating in the country who they deem to be circulating non-registered securities with the agency.
This is in part due to the two high-profile collapses of FTX and TerraLuna last year which caused a monumental impact on the crypto market which it is still recovering from, with both being widely discussed in the draft bill.
The bill goes into further detail into how stablecoins would be issued and who would have authorisation for issuance if regulated.
The US central bank would have to approve existing stablecoin issuers, such as Circle's USDC stablecoin, with banks having to gain clearance from their respective regulator, the Federal Deposit Insurance Corporation for instance, in order to issue their own stablecoin if they wish to choose so.
However, the bill has floated the idea of introducing a two-year ban on stablecoins that are not backed by a hard asset or currency, with the US Treasury assigned to lead a study on "endogenously backed" assets.
The US has taken a more cautious approach than other countries when it pertains to crypto regulation, particularly in regards to the exploration into CBDCs, with Republican Senator Ted Cruz even going as far as to propose a ban on any developing US CBDC. 
Despite this, this does not mean that the US have not already been examining a potential digital dollar, as a former Biden Administration figurehead, Daleep Singh, revealed that the administration was on the verge of releasing fully realised plans to introduce a CBDC into the US. 
A hearing will be held by the House of Financial Services Committee this Wednesday to go over the draft bill's findings and will feature individuals from the Department of Financial Services, the Blockchain Association and Circle.