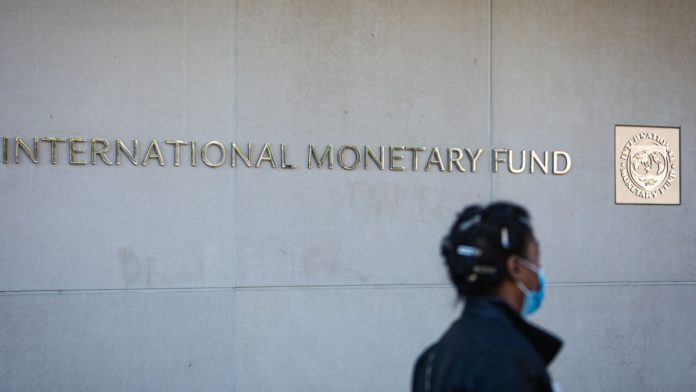 During the International Monetary Fund (IMF) 2023 conference, the Digital Currency Monetary Authority (DCMA) announced its own central bank digital currency (CBDC). 
Called the Universal Monetary Unit (UMU), the asset will act as a legal money commodity that can be transacted in any legal tender settlement currency. It will accept the functions of a CBDC that is handled in accordance with banking regulations.
Furthermore, banks will also be able to attach SWIFT codes and bank accounts to UMU digital wallets, enabling cross-border transactions outside of the banking system at competitive FX rates.
Tobias Adrian, Financial Counsellor at the IMF, said: "Cross-border payments can be slow, expensive, and risky. In today's world of payments, counterparties in different jurisdictions rely on costly trusted relationships to offset the lack of a common settlement asset together with common rules and governance.
"But imagine if a multilateral platform existed that could improve cross-border payments—at the same time transforming foreign exchange transactions, risk sharing, and more generally, financial contracting."
The DCMA further revealed that UMU can be optimised to ensure compliance in all participating jurisdictions thanks to the adoption of a global public monetary architecture.
Darrell Hubbard, the Executive Director of the DCMA, added: "UMU is not attempting to disrupt the international monetary system. In fact, it strengthens it by helping the IMF achieve its stated mandate to provide economic and financial stability to its member states.
"UMU is a game-changer in how cross-border payments are transacted and mitigates against seasonal and systemic local currency depreciation."
A UMU Model Law legislation proposal responsible for the adoption of the CBDC has also been compiled by the relevant regulators in collaboration with several sovereign states. Its goal will be to formally shape the role of UMU in society.
As of now, the proposed legislation looks to the CBDC as a complementary financial commodity that serves as a back up plan in case of currency devaluations more than a legal tender to be used for negotiating prices and reaching international trade agreements. 
The DCMA further ensured that merchants will be able to accept UMU equivalent to the market value of their goods and services priced in any legal tender.
Some of the other features that UMU boasts include a trusted consensus protocol, Staked Proof of Trust (SPOT) Protocol, as well as distributed ledger technology that unlocks complete digital banking service.