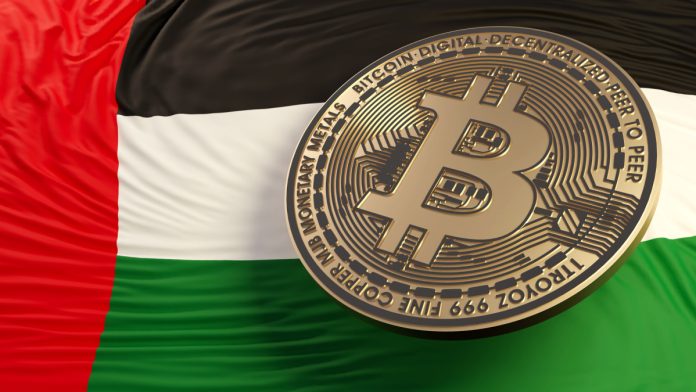 The UAE has given the start of its nationwide strategy for Central Bank Digital Currency (CBDC) implementation together with distributed ledger tech provider R3, G42 Cloud, and pre-eminent law firm Clifford Chance.
R3 and G42 Cloud have been selected by the Central Bank of the UAE (CBUAE) as the project's technology and infrastructure providers, while Clifford Chance will provide legal oversight.
Jack Hardman, Partner at Clifford Chance and Head of Fintech in the Middle East, commented: "As CBDC development moves from research to real-life building, it is vital that central banks are aware of the legal implications of any chosen design feature or strategy, in addition to how this emerging technology interacts with existing regulations.
"Clifford Chance has an established track record as a leading advisor in the fields of financial services and technology, and we look forward to working with the CBUAE on its CBDC implementation strategy."
With its first phase being activated, the CBDC strategy will continue to develop certain use cases for a range of domestic and cross-border purposes. The strategy represents one out of nine initiatives in total that are part of the CBUAE's Financial Infrastructure Transformation Programme.
Initial developments in the CBDC roadmap will be comprised of three pillars in total, which are "initiating real-value, cross-border CBDC transactions for international trade settlement, proof-of-concept work for bilateral CBDC bridges with India, and finally, proof-of-concept work for domestic CBDC issuance covering wholesale and retail usage".
David E. Rutter, CEO at R3, said: "This is another landmark moment in bringing CBDCs even closer to production and issuance. CBDCs can strengthen our financial market infrastructure in several ways, including more efficient cross-border payments, faster settlement time periods and the streamlining of multi-party processes. The CBUAE has made a significant step forward in realising these benefits.
"We are honoured and excited that R3 has been selected to design and build CBUAE's CBDC ecosystem in this innovative move towards building a more open, trusted, and enduring digital economy. We look forward to supporting the CBUAE in the next stage of its CBDC journey."
Turning the wheels in motion for CBDC introduction in the Emirates will address the region's pain-points in cross-border payments, enhance financial inclusion and strengthen the UAE payment infrastructure, CBUAE said in a statement.
Talal Al Kaissi, CEO at G42 Cloud, added: "We're thrilled to be supporting the CBUAE in the development of its digital dirham. This collaboration represents an important milestone in the digitalisation of the UAE's monetary and payments framework and ensuring that the country remains at the forefront of financial services innovation.
"As a company founded in the UAE, we have seen first-hand the country's rapidly advancing status as a global fintech hub and are excited to be working with the CBUAE in leading its digital transformation.
"We look forward to working with the Central Bank and R3 to deliver a cutting-edge CBDC infrastructure that meets the highest standards of efficiency, security, and innovation."